Ariana Grande has fired back at Bette Midler, after she publicly criticised the chart-topper's sexualised image.
SEE MORE:
During a recent newspaper interview, Bette admitted she found Ariana's singing voice to be 'silly' and said she looked 'ridiculous'.
She said: "It's silly beyond belief and I don't know who's telling her to do it. I wish they'd stop.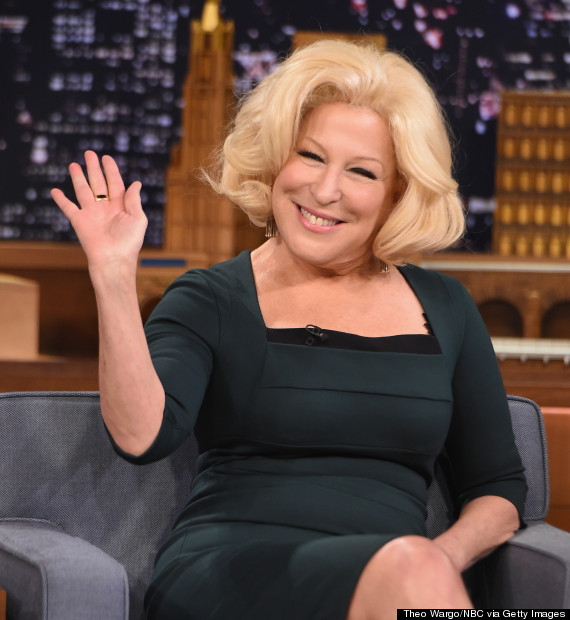 Bette Midler
"But it's not my business, I'm not her mother. Or her manager. Maybe they tell them that's what you've got to do. Sex sells. Sex has always sold."
Needless to say, being so publicly slammed by someone as iconic as Bette Midler didn't sit very well with Ariana, who defended herself on Twitter, on Tuesday night.

Ariana Grande in her 'Problem' music video
The 'Break Free' singer was careful to point out that she had "love" for Bette and would "always" be her fan, when she shared an image of her wearing a bikini alongside a lengthy message.
She tweeted that Bette had once been heralded as a "feminist who stood for women being able to do whatever the F they wanted without judgement".
She also remarked: "I want that sexy mermaid back!!!"
all love here 💭 pic.twitter.com/BocrzJEgUj

— Ariana Grande (@ArianaGrande) November 25, 2014
Ariana went on to joke:
and I will still quote first wives club every single day of my life lmao

— Ariana Grande (@ArianaGrande) November 25, 2014
Earlier this year, Ariana slammed reports stating that nude photos of her had been stolen and posted online by a hacker, around the same time that Jennifer Lawrence's private pictures were illegally obtained and splashed all over file-sharing websites.
She addressed the issue after being questioned by photographers, insisting that she "doesn't take pictures like that".
LIKE US ON FACEBOOK | FOLLOW US ON TWITTER