These stunning images from the time of the First World War were taken by Christina Broom, widely regarded as Britain's first female press photographer. The collection, which is to be exhibited next year by the Museum of London, includes remarkable pictures of Suffragettes marching, a portrait of their leader, Christabel Pankhurst, who co-founded the Women's Social and Political Union, and even images of the Grenadier Guards enjoying Christmas lunch at Chelsea Barracks before being shipped to the trenches of France.
Broom was active between 1903 and 1939, taking more than 40,000 photographs during her long career - 2,500 of which are being loaned to the Museum. The exhibition, which is to be called "Soldiers and Suffragettes: the photography of Christina Broom", embraces a variety of subjects, from the women's movement, to the military, to the British Royal family, whom she befriended.
The little-known photographer was also present to document key London events, including the annual Oxford and Cambridge boat race, the Lord Mayor's Parade, royal coronations and funerals and historical pageants.
Born in 1862 in Chelsea, Broom was forced to become the family breadwinner after her husband, Albert, suffered a cricket accident, which left him an unable to walk. She borrow a camera and started taking pictures, soon becoming the official photographer of the Chelsea Barracks, close to her home. From there she went on to sell her pictures to newspapers and magazines for more than 30 years, documenting life from Edwardian Britain right through to just before the outbreak of the Second World War.
"Christina's wartime photographs actually cover a huge range of subject matter so within the war period, you do see her focus changing," says Anna Sparham, curator of photographs at the Museum of London. "At the beginning, you get people mobilising and then the activities going on through to the injured soldiers returning. She attends a tea party at Buckingham Palace that the King and Queen hold for wounded soldiers in 1916 and you really do get the sense from many of her images that she's an insider, she's part of the war and that this is her contribution."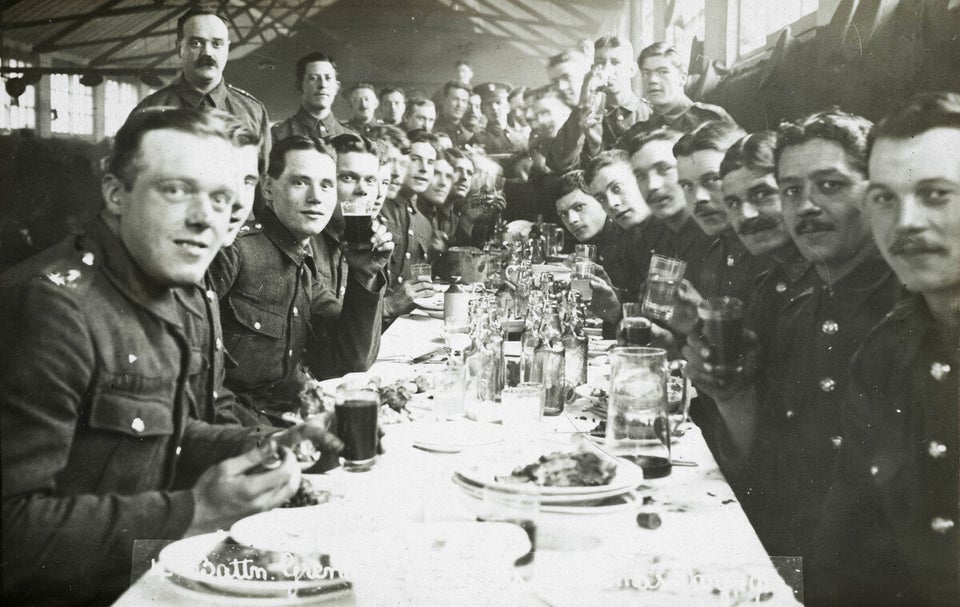 Christmas During The First World War