Kim Jong-Un has banned the beleaguered citizens of North Korea from sharing his name, according to internal state documents obtained by South Korean media.
The directive, which is to be enforced by North Korean military and police officials, also includes the order to "train" anyone currently using the dictator's moniker to adopt a different name.
"All party organs and public security authorities should make a list of residents named Kim Jong-Un... and train them to voluntarily change their names," reads the Orwellian-style diktat.
Any newborn child bearing the name is to have their birth certificate rejected, while citizens currently using the name are to have identity cards and official documents, including school diplomas, changed to reflect their new appellation.
The document, which has not been independently verified, continued: "Authorities should make sure that there is no one making unnecessary complaints or spreading gossip... regarding this project."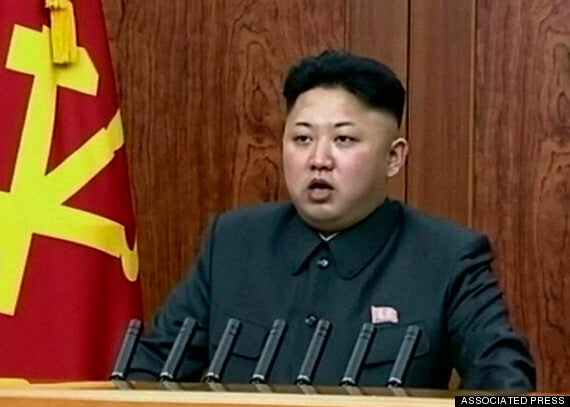 Officials have been tasked with changing the name of citizens called Kim Jong-Un, according to a document obtained by South Korean TV
According to The Guardian, the order was issued in 2011, a year before Kim Jong-Un came to power, and follows a tradition instituted by the country's previous dictators – Kim's father, Kim Jong-Il, and grandfather, Kim Il-Sung – who also banned public use of their name.
The 2011 edict sits in contrast with more recent orders emanating from Pyongyang, particularly a push by the regime to ensure male citizens wear only Kim's flamboyant haircut, as reported by the HuffPost in March.
According to the South Korean Times, the "fashion guideline" ordered by officials required all men to ask for the "Dear Leader's cut" at the barbers, a trimming characterised by a savage undercut giving way to a flaccid middle parting.
An anonymous source told the newspaper: "Our leader's haircut is very particular, if you will. It doesn't always go with everyone since everyone has different face and head shapes... It started from capital Pyongyang, and now spreading all across the country."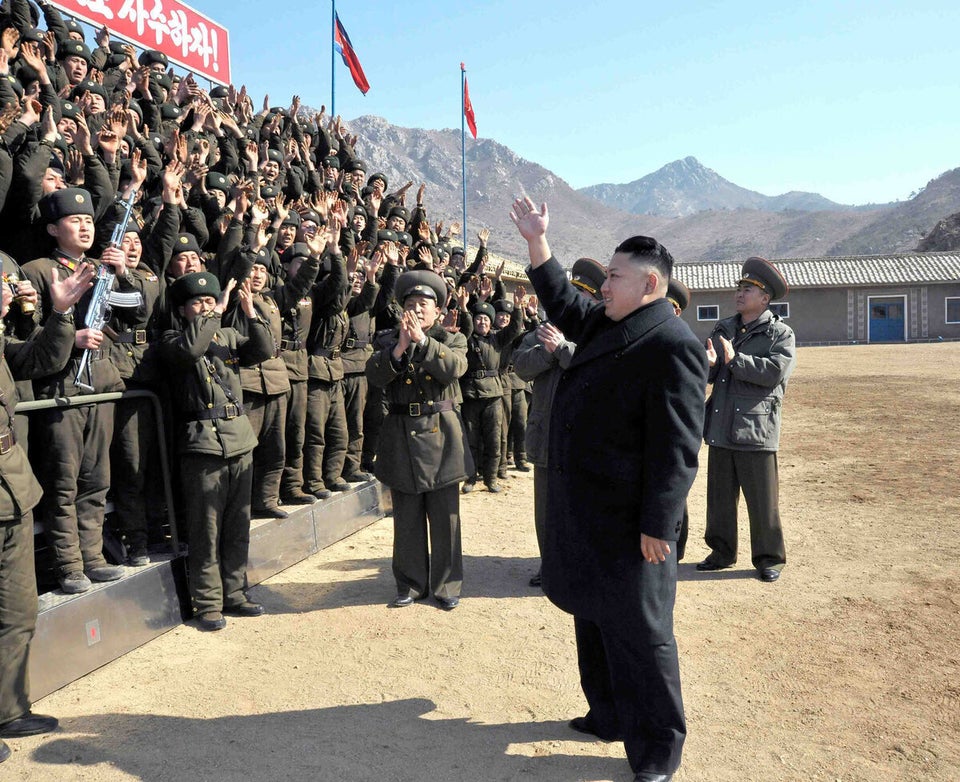 Kim Jong Un Visits The Troops