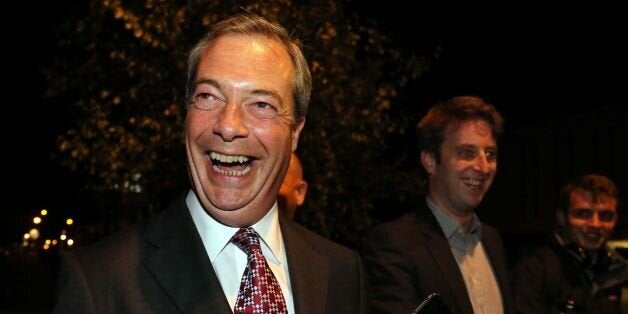 A new survey has provided some rather surprising insights into how the public view each of the main political parties.
On a scale of 0-10 from left to right, the Tories scored 6.91 to their Eurosceptic rivals' 6.61, both slightly to the right of their respective leaders.
The research, by ICM for the Sunday Mirror and Independent on Sunday, revealed that at 4.11 and 4.13 Ed Miliband and Labour were closer to where the average voter put themselves on the scale: 5.26 or slightly right of centre.
SEE ALSO:
But it also found that Labour's four-point lead of last month had been cut to one and Cameron remained the number one choice to run the country.
Labour remained static on 34% while the Tories gained three points to 33%, with Ukip down one on 18%.
Despite being the closest to what voters consider their own political stance - at 5.06 and 4.87 - Nick Clegg and the Liberal Democrats continued to trail on just 8%, with the Greens - seen as the most left-wing at 4.06 - well behind on 2%.
Asked to place themselves on the scale, Tories were well to the right of their Ukip equivalents (by 6.44 to 5.86) and likewise their own parties (by 7.11 to 6.28).
The research found Tory London Mayor Boris Johnson was by some distance the politician with whom the public would most like to spend Christmas, share a meal or have on their pub quiz team.
There was little to choose between Cameron, Miliband and Farage in those categories - with Mr Clegg a less popular choice.
Far fewer would like Johnson to take the reins at 10 Downing Street however - with only 19% picking him to run the country.
Although that put him ahead of Farage (15%) and Clegg (8%), Mr Cameron led the way on 31% to Mr Miliband's 26%.
Mr Clegg is seen as a safe pair of hands in one area though: one in four voters would prefer him to be on the scene if they required emergency medical attention - second only to the Prime Minister's 29%.
Miliband scored 21%, Johnson 15% and Farage 11%.
:: ComRes interviewed 2,014 adults online between December 10 and 12.
Popular in the Community