Footballer Ched Evans has been offered a way back into the sport - by Maltese side Hibernians. The 26-year-old convicted rapist has failed to relaunch his career in England following his release from prison but the Maltese club, 15 points clear at the top of their domestic league, revealed they have made an offer to Evans for the remainder of the season.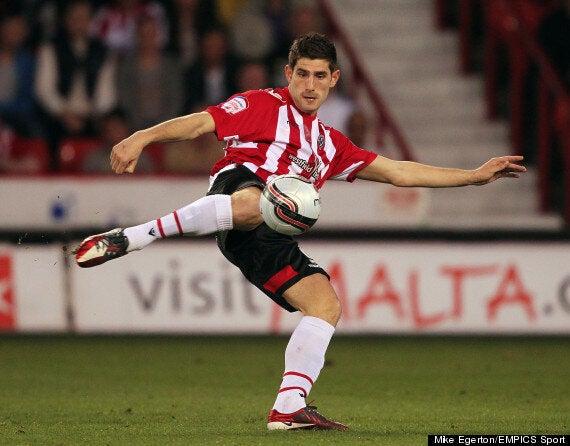 Welshman Evans could resurrect his career in Malta
Club vice-president Stephen Vaughan told Press Association Sport: "We are looking to secure the services of a top striker and Ched fits the bill. We've spoken to his agent and have offered a deal from now until the end of the season."
Evans was jailed in April 2012 for raping a woman in a hotel room in Rhyl, North Wales. The Welsh former Sheffield United striker denied the offence, saying the sex was consensual, but he was found guilty by a jury at Caernarfon Crown Court.
After his release in October, Evans released a video on his website protesting his innocence and vowing to clear his name. His attempts to get his career back on track - with clubs including Sheffield United and Hartlepool United - have been thwarted by public backlashes.
He scored 42 goals in 103 games for Sheffield United, having previously played for Manchester City and Norwich City.