UPDATE: Boris Johnson defends Andrew saying he does "a huge amount of good"
Prince Andrew's ex-wife Sarah Ferguson yesterday defended him in the wake of allegations he had sex with an underage teenager - describing him as a "great man", according to reports.
The Duchess of York was asked during a ski trip about allegations the Duke of York had sex with American Virginia Roberts, who says she was a "sex slave" and under the US age of consent at the time the claimed encounters took place.
Asked if she was standing by the Duke, Ferguson reportedly said: "The York family is a tight unit. We've always been a tight unit.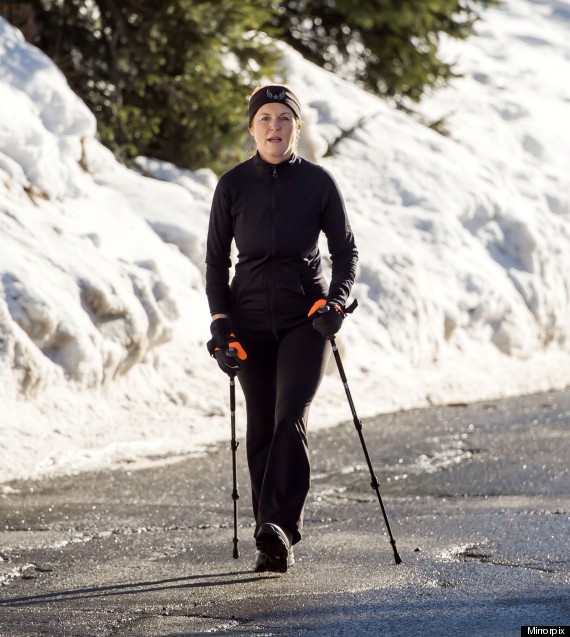 Ferguson was on a skiing holiday with Andrew and spoke out to defend her ex-husband
"He is the greatest man there is. It was the finest moment of my life in 1986 when I married him. He is a great man, the best man in the world."
Sarah, 55, reportedly made the comments as she left the luxury ski chalet in Verbier in Switzerland, where she had been holidaying with Andrew, 54, and their younger daughter Eugenie.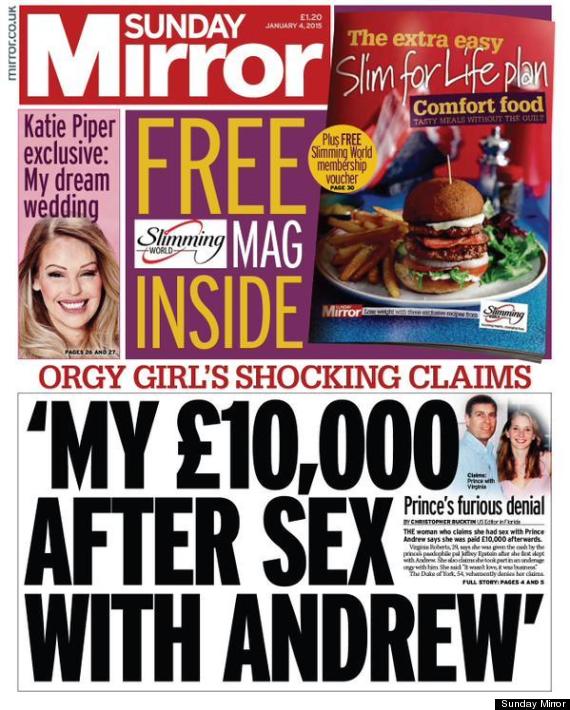 Newspapers including the Sunday Mirror published the claims against Andrew
According to reports, Andrew has been named in US court documents as having sex with Roberts on three separate occasions while she was still a minor under US law.
Roberts is said to have been "procured" for Andrew by American billionaire and convicted sex offender Jeffrey Epstein, who she accuses of using her as a "sex slave".
The Duke of York vehemently denies the allegations.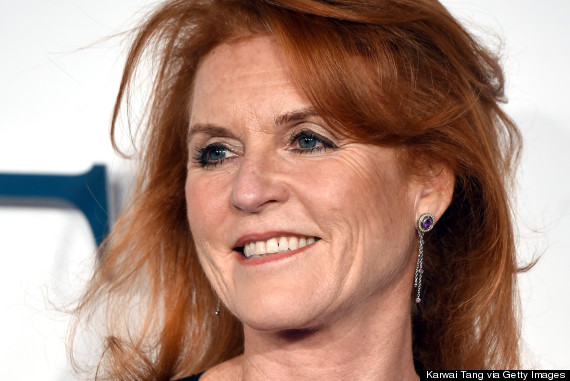 Sarah and Andrew divorced in 1996 but have remained close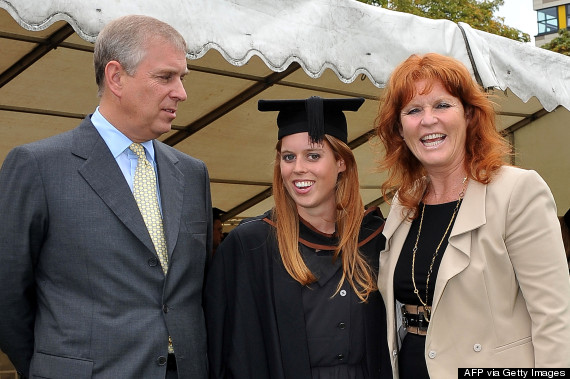 Sarah and Andrew with one of their daughters, Princess Beatrice, at her university graduation
Sarah's comments came as reports emerged that Epstein used "aggressive witness tampering" on employees to make them stay silent about the sex claims.
According to the Daily Telegraph, Epstein is said to have paid the legal fees of witnesses who have refused to answer direct questions about whether young girls were "provided for sex" to the Duke.
They include Nadia Marcinkova, described as "Epstein's live-in sex slave", who invoked the Fifth Amendment and stayed silent when she was asked about the Duke of York, according to the newspaper.
READ MORE:
And the Daily Mail reports that court papers show Epstein went to great lengths to stop the young girls he allegedly abused from speaking to the FBI.
He reportedly tracked them down and promised to "look after" them if they did not speak.
Those who refused were harassed and warned "bad things" would happen to them, it is alleged.
Andrew has flown home amid the mounting controversy, but he is said to be determined to "move on and push ahead" with his work despite the scandal.
He is expected to return to Switzerland in a few weeks to join prime ministers, business leaders and economists at Davos, the venue for the World Economic Forum's annual meeting.
A royal aide said: "The civil case is an ongoing process that won't end any time soon. However, since 2012 the Duke has worked very hard to establish and refocus his working priorities on education, technology and enterprise and he will carry on with that work.
"It's fair to say that the Duke of York is nothing if not resilient. He will be keen to push on with the work he's been doing in recent years."
Roberts, a US citizen, waived her anonymity in an interview with the Mail on Sunday in 2011, in which she claimed she had been sexually exploited by Epstein - a former friend of the Duke.
In the US court papers, she goes further and alleges that between 1999 and 2002 she "was forced to have sexual relations with this prince when she was a minor'' in London, New York and on a private Caribbean island owned by Epstein.
The accusation is reportedly contained in a motion filed in a Florida court as part of a lawsuit over how federal prosecutors handled the case of Epstein, who was jailed for 18 months in 2008 for soliciting a minor for prostitution.
In a strongly-worded statement, a Buckingham Palace spokesman said: "It is emphatically denied that the Duke of York had any form of sexual contact or relationship with Virginia Roberts.
"The allegations made are false and without any foundation.''