One of Africa's top woman footballers has revealed her appalling treatment at the hands of African football authorities.
Genoveva Añonma, a star from Equatorial Guinea who played in the 2011 Women's World Cup, had been accused of being a man by rival teams for years.
But in 2008 the rumours came to a climax, when she was made to strip naked in front of the Confederation of African Football (CAF) and her team in a degrading ordeal to "prove" she was a woman.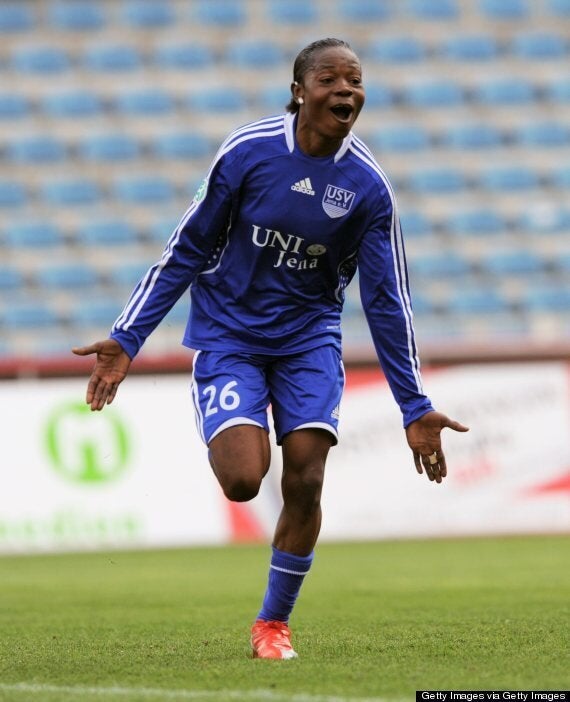 Añonma playing in Germany in 2010
LISTEN TO HER INTERVIEW BELOW:
Instead of carrying out recognised medical gender tests, officials forced her to take her clothes off in front of a group and be looked at after a match.
Añonma, who plays as a forward, had just scored a winning goal in the African Women's Championship, held in Equatorial Guinea.
"I was really upset, my morale was low and I was crying. It was totally humiliating, but over time I have got over it," she said of the disturbing event.
Añonma plays for German club team Turbine Potsdam, as well as for her country team. She scored Equatorial Guinea's only two goals in the 2011 FIFA Women's World Cup.
Popular in the Community