When you're sitting down for your first ever driving lesson, chances are, you'll spend the duration worrying about switching from first to second gear, while moving in an endless circle for an hour… but this was not the case for Ed Sheeran.
SEE MORE:
Instead, Ed got behind the wheel with the entire 'Top Gear' film crew behind him, to take part in the 'Star In A Reasonably Priced Car' segment, where he drove a Vauxhall Astra around a race track.
After some obligatory jokes about his ginger hair, Ed told presenter Jeremy Clarkson during Sunday night's episode, the first in the new series: "Before today I'd never sat in the driving seat.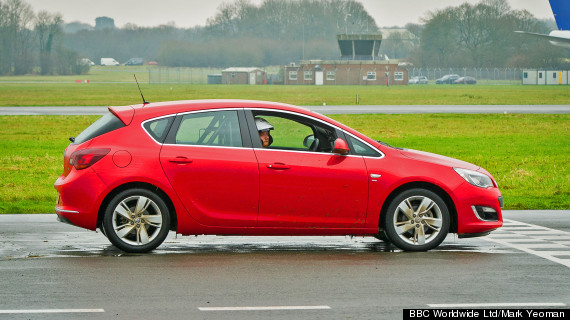 Ed Sheeran
"The reason I'd said yes is because I thought it would be funny."
Despite being an apparent driving novice, Ed did a pretty good job on the track, clocking in at 1.54:50 - though all he seemed concerned about was whether or not he'd beat comedian Jack Whitehall's time on the same course.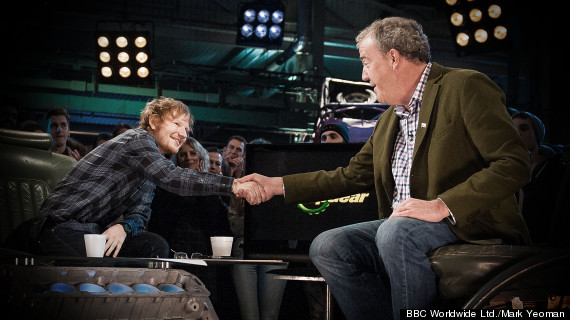 Ed Sheeran meets Jeremy Clarkson
The new series of 'Top Gear' marks the first time the driving show had been on the air since its controversial Christmas special, which made headlines when its presenters appeared to have landed themselves in trouble while filming in Argentina.
Residents reportedly chased Jeremy Clarkson out of the country while throwing rocks, over claims that the number plate of his car made a reference to the Falklands War, though the BBC were adamant this was purely a coincidence.
But, of course, Jeremy isn't exactly a stranger to a spot of controversy...
LIKE US ON FACEBOOK | FOLLOW US ON TWITTER