A group of Tory MPs tried to knock over a cameraman filming Prime Minister's Question Time so that the crew would be blamed for the disturbance and be kicked out, it has been claimed.
Filmmaker Michael Cockerell did not name the backbench MPs involved, but said Commons security found out about the plot and put a stop to it, allowing filming for their BBC 2 documentary 'Inside The Commons' to go ahead.
"There was a plan by backbenchers to knock our cameraman over and proceedings would be suspended and we would be blamed for it," he said, according to The Guardian.
"It was thwarted. Security understood what was apparently planned and they averted it. These people know a lot about what's going on."
He added: "There were occasional times when MPs on the naughty bench or what Number 10 calls the 'berserkers' were not very pleased about our presence and thought we were getting in their way. The contrary was true
Mr Cockerell said he did not know how the MPs had planned to do it. "Maybe go backwards and the cameraman might go backwards," he suggsted.
Proceedings in the Commons have been televised for more than two decades.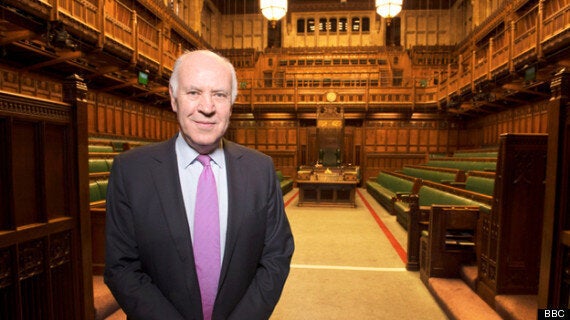 Michael Cockerell in the Commons
MPs are filmed while speaking, which frees those who are not on screen to potentially make rude gestures at them. Tory MPs were accused in 2013 of making sexist gestures at female opponents while they are speaking in the House of Commons.
Labour MP Sarah Champion said some Conservatives were responsible for "utterly appalling" attempts to degrade women during debates, telling BBC Radio Sheffield: "Some Tories are very good at gesticulating about females' assets."
Meanwhile, Labour's shadow business secretary Chuka Umunna said that the House of Commons can be "quite a sexist place" in a magazine interview published this week.
Speaking to Red Magazine, he said: "You don't hear it on the TV, but some of the comments made in the chamber when some of the women get up and speak.
"And sometimes there have been instances when – I think it's happened to female colleagues – they have been sitting behind the front bench and wearing a slightly low-cut top, and the whole of Westminster has gone mad about it, which is quite insulting."
Inside The Commons is a four-part fly-on-the-wall documentary that begins airing on Tuesday. MP Bill Wiggin is seen in the first episode complaining to Mr Bercow about the cameras but Mr Cockerell said he was not one of the MPs involved.
The programme will feature interviews with David Cameron and Ed Miliband about PMQs. The first episode follows two new female MPs as they "learn the arcane ways of the House," according to the BBC.
Cameron tells the documentary that he feels "total fear and trepidation" before each PMQs appearance.
Popular in the Community