Lindsay Lohan is planning to sue Fox News for defamation, following allegations that she was using cocaine.
SEE MORE:
During an on-air discussion on Sean Hannity's Fox News slot last February, journalist Michelle Fields said it was a "matter of fact" that Lindsay used cocaine with her mother, Dina Lohan.
Both Lindsay and Dina have now named Fox, Sean and Michelle over their comments, in a lawsuit for defamation and "intentional infliction of emotional distress".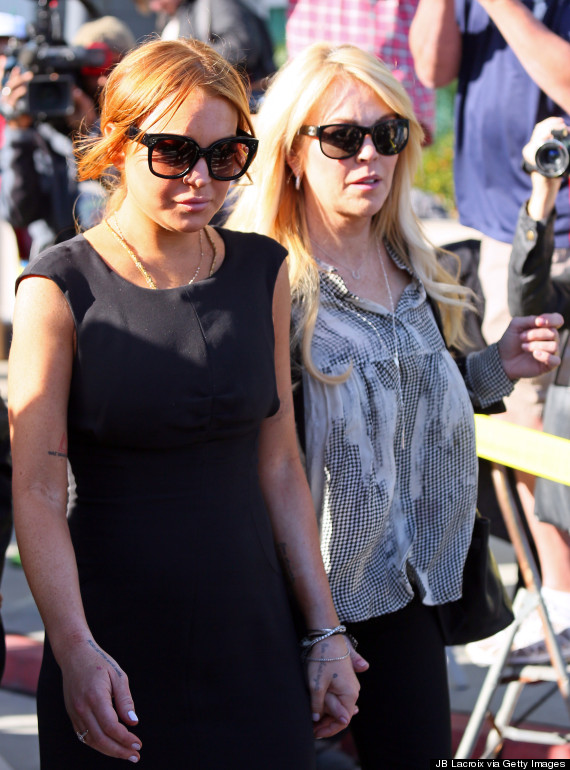 Lindsay and Dina Lohan
The original broadcast aired on February 4, 2014, two days after Philip Seymour Hoffman died of a heroin overdose, during a segment where the on-air hosts reflected on other celebrities with substance abuse issues.
Lindsay and Dina filed their joint lawsuit just days before the one-year statute of limitations was to run out.
Mark Heller, an attorney for the Lohans, has told Reuters: "People should be able to feel that if they hear something on TV or read something in the media, it should be truthful.
"Lindsay Lohan is on the way toward restoring her career and getting back on track, and something like this can be very fragile and hurtful to her."
In 2013, after leaving rehab for her alcohol addiction, Lindsay told Oprah Winfrey in an interview that she had tried cocaine "10 to 15 times" in her life, though she did admit to being addicted to alcohol, as well as prescription drug Adderall.
However, she was insistent that she was now clean and sober, and had every intention of remaining that way.
LIKE US ON FACEBOOK | FOLLOW US ON TWITTER