A Chilean woman says she was aggressively hurled to the ground – by a ghost.
And this is the footage which Cecilia Carrasco says proves her claim.
The clip in question shows the 34-year-old captured on CCTV as she enters the reception area of an office in Chile.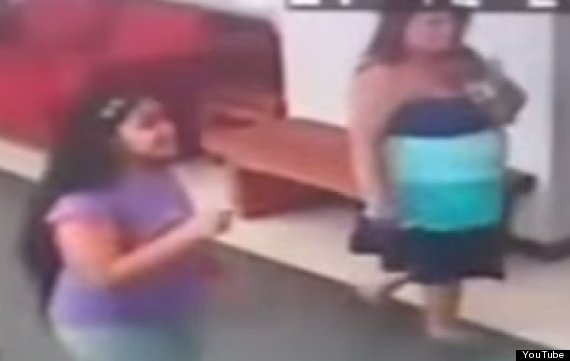 Seconds from stacking it: Cecilia Carrasco (right)
She pauses by a desk and raises her right arm in the air as a greeting to the receptionist before she suddenly flips backwards, landing hard on her back.
She told Chilean TV channel ChileVision: "It was not a slip or anything like that because the tiles were not wet."
Carrasco was hospitalised with head injuries after the fall on 27 December, which she insists occurred after she was violently pushed by an unseen assailant.
SEE ALSO:
She later told local media: "There was no one in front of me as I passed the front desk and spoke to with a girl, and as I looked toward the receptionist suddenly I felt two hands push me backwards.
"I hit the floor, but when I looked I could not see anyone and I thought they had probably fled."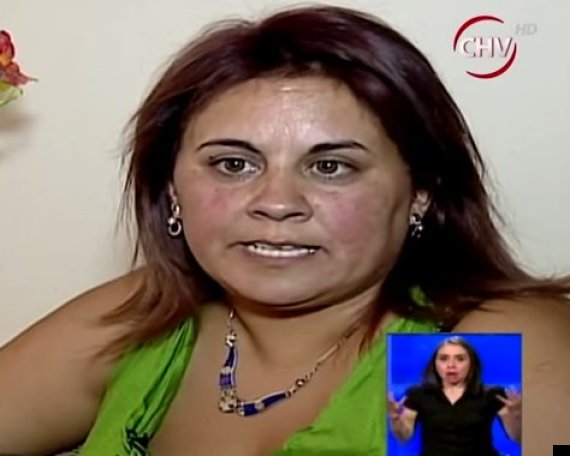 Carrasco insists she was hurled to the ground by a paranormal being
She added: "When the receptionist told me that there was nobody there, I didn't believe them until they showed me the footage. Now I am convinced that it was a ghost because I felt the hands even though there was nobody around."
Parapsychologist Rodolfo Orozco told El Tribuno: "It seems that something supernatural happened here but in order to investigate we would really need to look at the energy levels in the building, and so far we have not had permission from the owners."
Sceptics of Carrasco's claims reportedly include her doctors, who believe she may have been confused after banging her head.
Others insist she must have slipped on a wet floor and some say the footage has been sped up to make her fall look more dramatic then it was.
It's not the first time someone has claimed to have been assaulted by a ghost.
In 2013 this footage emerged, showing a man strolling down a corridor before apparently being dragged violently by force(s) unseen.