Katy Perry used her performance at the Grammys on Sunday night to make a powerful statement about domestic violence.
Dressed in a radiant white dress and cape, Katy gave a stripped-back and simple version of her latest single, 'By The Grace Of God', to support victims of domestic violence.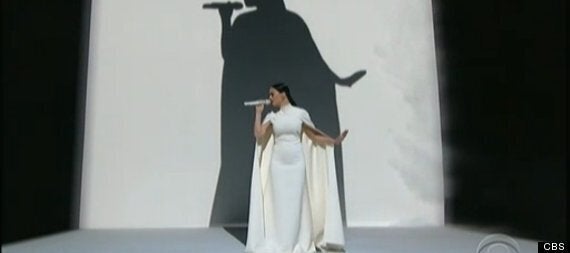 Katy gives an uncharacteristically simple performance
Before she arrived on stage, a pre-recorded message from Barack Obama outlined some of the shocking statistics about domestic violence, where he promoted the #ItsOnUs campaign, encouraging the artists at the Grammys to get involved and encourage their fans to do the same.
Obama explained: "Artists have a unique power to change minds and attitudes and get us thinking and talking about what matters. And all of us have the power to set an example.
"It's on us, all of us, to create a world where violence isn't tolerated. And to create an environment where men and women can reach their full potential."
Brooke Axtell, a victim of domestic abuse, then introduced herself to the audience and told her personal story, saying: "After a year of passionate romance with a romantic man, I was astonished when he began to abuse me.
"My empathy was used against me. My compassion was incomplete because it didn't include me."
She went on to reveal that a conversation with her mother "saved her life", after she was encouraged to seek help at a local shelter for victims of domestic abuse.
The shadows behind Katy multiplied over the course of the performance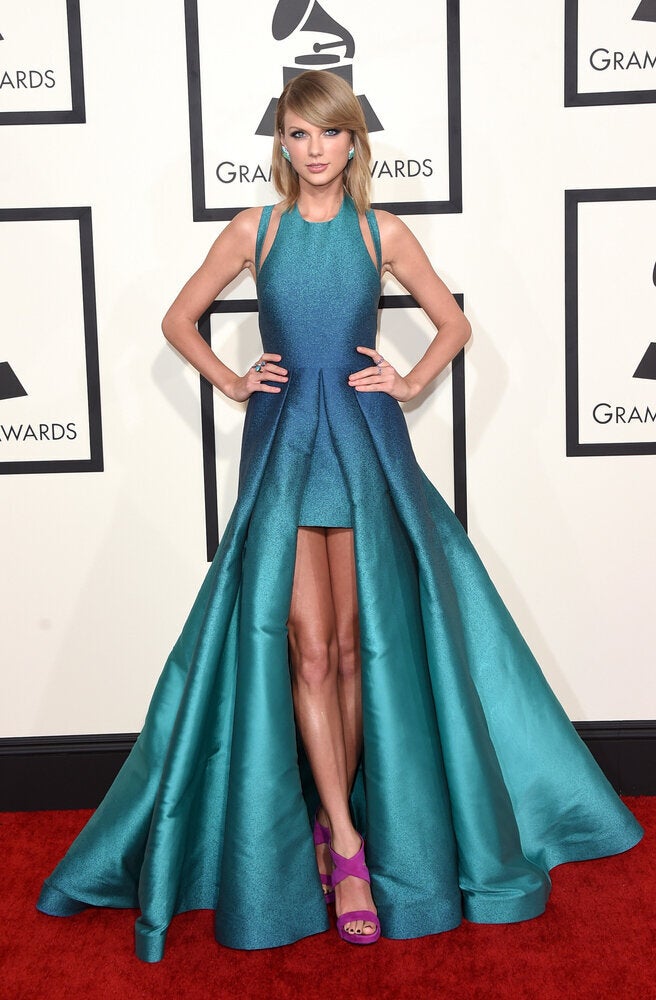 Grammys: Best And Worst Dressed