It's not easy uncovering information that could make an enemy of Britain's biggest bank.
A single tweet from the Guardian's editor Alan Rusbridger summed up just how many obstacles the paper faced when researching claims that HSBC helped clients dodge millions of pounds in tax using Swiss bank accounts.
His tweet joked about the "warm letters of encouragement" he received, implying that the paper was threatened with legal action by HSBC, or its clients, from all sides.
Some of the warm letters of encouragement we (and doubtless BBC) received while researching #HSBC pic.twitter.com/btblBHLNG1

— alan rusbridger (@arusbridger) February 9, 2015
The picture pulled together snapshots of letters from five legal firms.
Rusbridger later revealed in a tweet that The Guardian received "around 130" legal letters while it was working on the story, and praised the paper's media lawyer Gillian Phillips as "a hero" for dealing with them.
People asking how many warm letters of encouragement re #HSBC? We think about 130 @ladywell23 a hero pic.twitter.com/bKpoQF5EvR

— alan rusbridger (@arusbridger) February 10, 2015
The Guardian and the BBC's Panorama programme, yesterday reported on the files which have already sparked criminal probes and reportedly claim that Britain's largest bank colluded with some clients to hide accounts from tax authorities. .
Details of 30,000 bank accounts holding almost £78 billion of assets were obtained by a French newspaper and analysed by investigative journalists.
Nearly 7,000 British clients were reportedly among them, as well as politicians, sports stars and celebrities and criminals.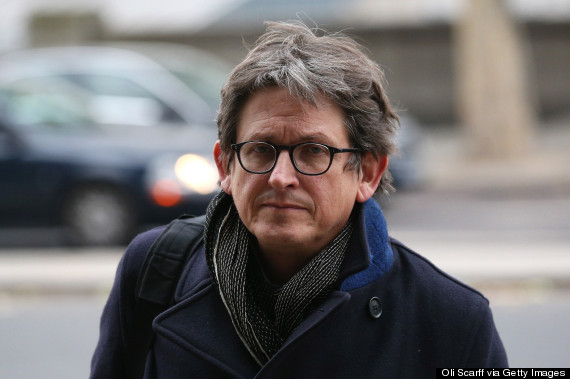 Alan Rusbridger, The Guardian's editor
READ MORE: