He's known for pulling absolutely no punches – not even with his brother Liam – and now Noel Gallagher has given a cutting critique on the candidates in the general election. Specifically the leader of the Ukip, Nigel Farage.
Speaking to The Quietus, Gallagher said: "He doesn't look like he could be mentally capable of running a corner shop, far less a fucking country."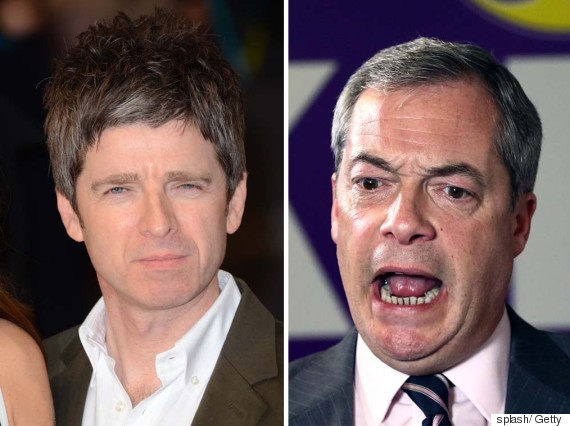 Don't count on his vote
Farage has yet to respond to Gallagher, though he has previously engaged in public feuds, most notably when comedian Frankie Boyle called him a "c***" in October. A spokesman for Ukip declined to comment on Gallagher's remarks.
Gallagher, whose second album with The High Flying Birds is released next month, has many other political opinions to impart...