It's been a good old week for celebrities showing off their hidden talents, hasn't it? Ray Quinn winning ITV's 'Get Your Act Together' (in front of fives of tens of viewers), Christina Aguilera performing a dead-on Britney Spears impression and now Ed Sheeran outing himself as a secret weather enthusiast.
SEE MORE:
During an interview on BBC Radio 1 on Tuesday morning, Ed had a go at reading out the weather, though truthfully we think he might be better off sticking to the day job.
Taking to the airwaves, the 'Lego House' singer warned listeners: "If you walk out you will get very, very pink cheeks… you will need some lip balm, because your lips will dry. And that will happen.
"Also there is a chance that you will step in a puddle today. So please do not wear slippers outside."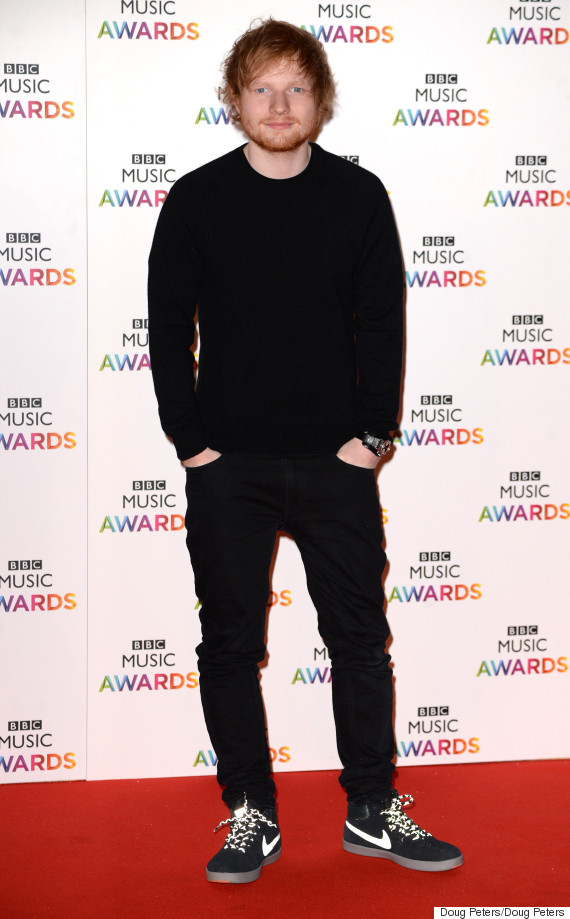 Ed Sheeran
We're not sure that's quite how a professional meteorologist would put it, Ed, but thank you for caring about the well-being of our slippers all the same.
Also on the show was Taylor Swift, who - along with Ed - is gearing up to perform at the Brit Awards on Wednesday night.
Also on the line-up are Sam Smith and Madonna, with Rihanna and Kanye West both also rumoured to be taking to the stage at London's O2 Arena during the ceremony (and knowing Kanye, he won't bother waiting for an invitation…).
LIKE US ON FACEBOOK | FOLLOW US ON TWITTER