David Cameron is "absolutely a feminist", the education secretary has said, adding the prime minister had done a "huge amount" to women into the Cabinet
Speaking on International Women's Day, Nicky Morgan admitted low turnout among women in recent years was "disappointing" and said Parliament needed more women MPs.
She told Sky News' Murnaghan: "He (Mr Cameron) absolutely is a feminist. He is on the side of women and he has done a huge amount to get women into the Cabinet.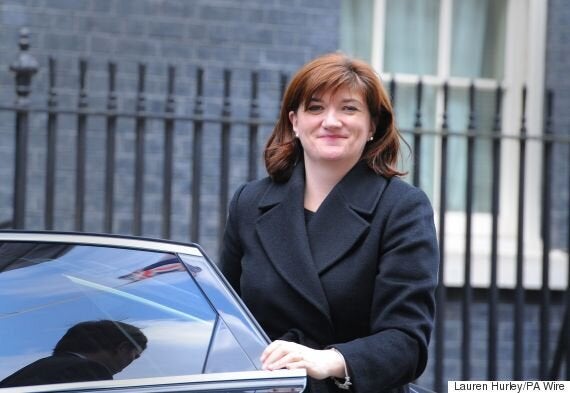 Nicky Morgan said Cameron is 'on the side of women'
"You think about all the women who are in the Cabinet at the moment, they are Conservatives. The Lib Dems have not put any women MPs into the Cabinet.
"The prime minister is absolutely on the side of making sure that women have the best possible opportunities, as is the chancellor, as are I think all of my male colleagues."
Asked whether Cameron's now infamous put-down during a Commons exchange - "calm down dear" - revealed an innate sexism, Mrs Morgan defended the prime minister.
She added: "The shadow education secretary said to me last week in education questions - 'not my responsibility love". I'm afraid to say, there can be things that are said sometimes in the heat of the moment on all sides of the House."
Mrs Morgan also revealed she did not find the Commons chamber at prime minister's questions intimidating.
She added: "I personally don't. I have been involved in politics for a long time and I have done a lot of debating and public speaking.
"Prime minister's questions is a tiny part of the week, in fact standing up and speaking in the House of Commons is a tiny part of what MPs do.
"The work we do in our constituencies, our surgeries, helping people, making the case for our areas to government. That is something that women are absolutely brilliant at doing.
"The tone of the debate when you get women ... is very different. We need more women in Parliament."
Popular in the Community