Police sent armed officers and a helicopter to search for this man after he was spotted walking through Norwich with what appeared to be a gun.
The man, who wore full camouflage clothing, was carrying the weapon as he walked through the Whitefriars area of the city at around 8.30am on Friday, Norfolk Constabulary said.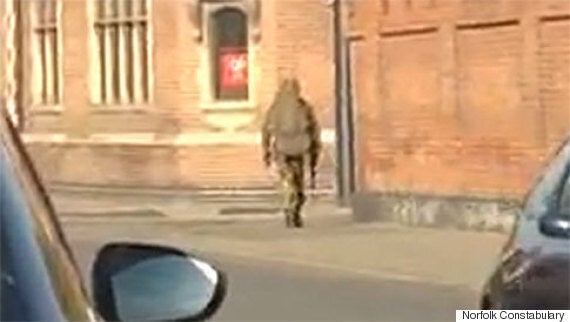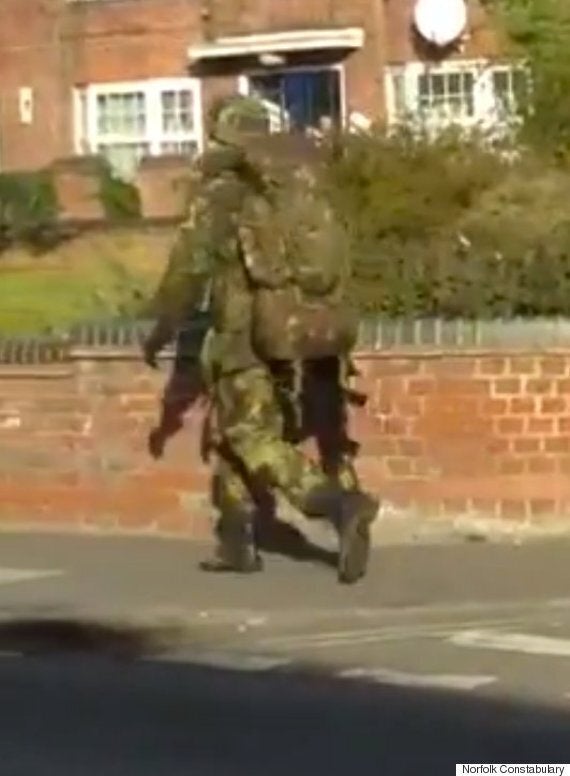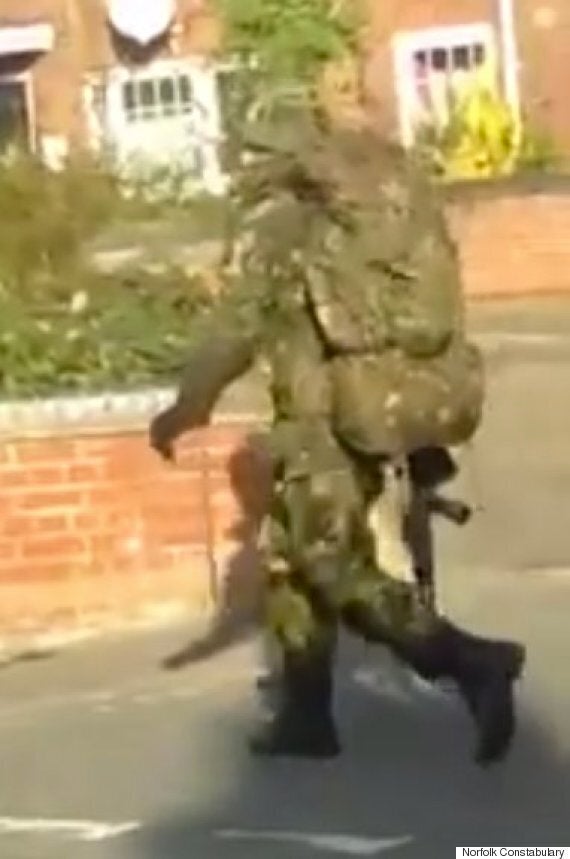 Images of the man, released by police
No one has been arrested and armed units have been stood down but "remain in the area as enquiries continue," police added.
A spokesman said: "A number of police resources including local patrol officers, armed response units and the police helicopter were deployed to carry out area searches and conduct pro-active enquiries"
Chief Inspector Chris Spinks called on the man himself to come forward.
He said: "We take all reports of firearms seriously. This was a dynamic incident where a number of police resources were immediately deployed to carry out enquiries and conduct area searches.
"The man was not reported to be acting in a threatening way or making any threats to the public and we have had no further reports during the course of the operation. Our enquiries therefore now continue to identify this man and determine the nature of this incident."
The taxi driver, who filmed the video, told EDP: "I saw a man in the full combat clothing carrying a rifle in his right hand.
"I wasn't sure if it was an imitation but I thought it was a bit strange."
Related