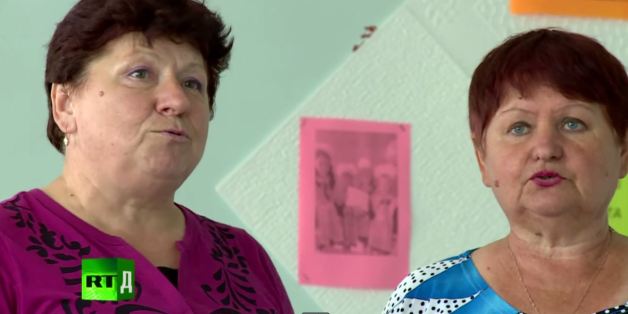 Russia Today
There was a lot of news you may have missed this week, so we thought we'd round up some of the stranger stuff for you. Here's the five weirdest articles we published:
1. Disability summit slammed for not being wheelchair accessible
An events company booked to organise the Australian National Disability Summit in Melbourne made a fairly critical mistake - they forget to make it disabled-friendly.
At the #disability15 by @healthcareprof. This is a disabled speaker carried off stage. No ramps. #shame #DDA pic.twitter.com/s5IFclPFyd

— Jarrod Marrinon (@jarrodsopinion) March 19, 2015
One mobility-impaired speaker had to be carried to the stage because no ramp had been provided and she was unable to traverse the four large steps to the podium, and an accessible toilet was being used to store chairs.
As if that wasn't bad enough, they only had enough space for seven disabled visitors to the annual conference, and food was served on a table too high for wheelchair users to reach.
2. Woman charged for allegedly squirting breastmilk at police officer
A woman from Calista, Perth, was being strip searched by a female officer at a police station when she supposedly reached for her breast and squirted milk at the officer.
She was charged with assault after dousing the officer's forehead, arms and clothing.
3. People in a village in Kazakhstan are falling asleep for days and no one knows why
For a full year people in the remote village of Kalachi have been falling into a deep sleep for no apparent reason, sometimes for as long as six days.
A year after the case was first documented, countless tests have been carried out and doctors have been flown in to try and understand why the entire town is plagued by the strange phenomenon.
Gas from a nearby disused mine was originally thought to be the cause, with others attributing it to mass psychosis. No abnormal levels of gas or radiation have been found in the area and tests still prove inconclusive.
4. Locust found crawling around in bag of supermarket salad
Student Stephen Oldham was shocked to find a giant tropical bug roaming around in a bag of Sainsbury's rocket salad.
Today my salad came with extra protein

Posted by Stephen Oldham on Wednesday, March 18, 2015

"It was only when I got home and went to put the bag in the fridge that I noticed something moving," he said.
"I couldn't work out what it was at first as it was slightly buried below some leaves and then eventually it came to the surface.
"I just couldn't believe it! There I was with a normal bag of rocket and next minute, there's a whopping great locust!"
5. Man releases his own pet rat in restaurant to get out of £7 bill
A man released his own pet rat in an all-you-can-eat buffet in Sunderland in an attempt to get out of paying his £7.25 bill.

Christopher Baker, 28, was eating a slap-up meal at Sunderland's Borneo Bistro on Valentine's Day and had been drinking heavily. He decided to take the rat out of his pocket and let it loose, immediately causing disgust among other customers.
The restaurant instantly offered him his money back but when pest control arrived they could tell the rat was domesticated - because it had recently had a haircut.
He later pleaded guilty to fraud and was told to repay the money along with a victim surcharge. The eatery's owner, however, wanted a much more extreme charge.
SEE ALSO: