Plaid Cymru, Welsh for "Party of Wales", is a Welsh nationalist political party headed by Leanne Wood.
The party's name is pronounced "PLYDE CUM-REE", and their core policy is creating an independent republic of Wales or fighting for more devolved powers.
Like the SNP, they are a predominantly left-wing nationalist party, focusing on more funding for the NHS and creating jobs. Their manifesto calls for an end to austerity measures, free higher education, and the end of the Trident nuclear deterrent.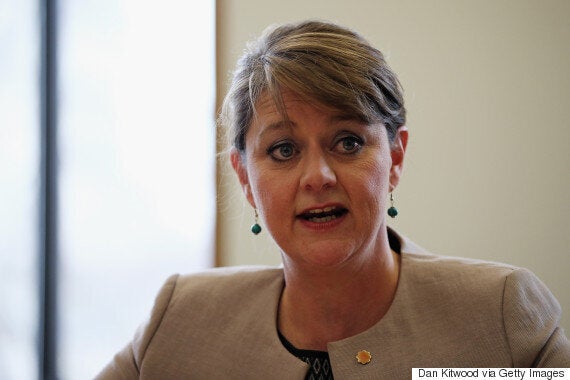 Plaid Cymru leader Leanne Wood
Leanne Wood was voted leader of Plaid Cymru in 2012, and has been representing South Wales Central in the Welsh Assembly since 2003.
She is a socialist, served on the council in her home town of Rhondda 1995-99 and was a political researcher for Plaid MEP Jill Evans for a year at the turn of the millennium.
She is currently learning Welsh, being the first Plaid leader to be a non-native speaker.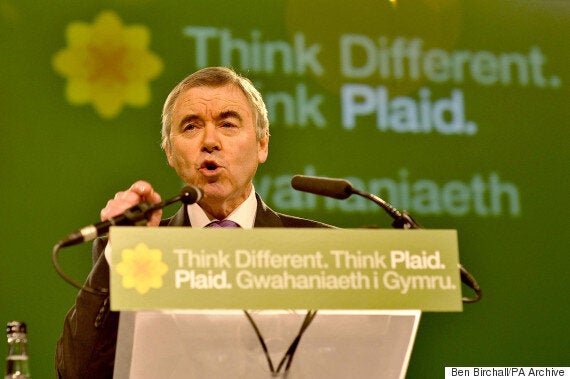 Former Plaid leader Ieuan Wyn Jones shows off the slogan they nicked from Apple
Plaid Cymru was formed in 1925 and currently holds 11 of 60 seats in the Welsh Assembly, three of 40 Welsh seats in Westminster and one of four in the European Parliament. Two peers allied with Plaid sit in the House of Lords.
How much power will they have after the general election?
In 2010's general election, Plaid Cymru received 165,394 votes across Wales. just 11.3% of the full Welsh turnout. Across the UK 29.7 million people cast their votes - meaning only 0.56% voted for Plaid.
That number looks set to stay the same, with the latest Welsh opinion polls giving them 11% of the vote and maintaining their three Westminster seats but making no gains.
If they do maintain or hover around the same number of Westminster MPs, Plaid will have virtually no opportunity to influence a hung parliament in May - unless there's a really small difference between Labour and the Conservatives.
They may not wield much firepower alone, but Plaid MPs may potentially hope to join forces with the SNP and other left-wing parties in what Nicola Sturgeon calls a "progressive alliance". This would be a grouping of small left-wing parties (the SNP, Plaid, and the Greens) and a congress of particularly progressive Labour MPs in Westminster who, together, held enough sway to affect the outcome of key votes.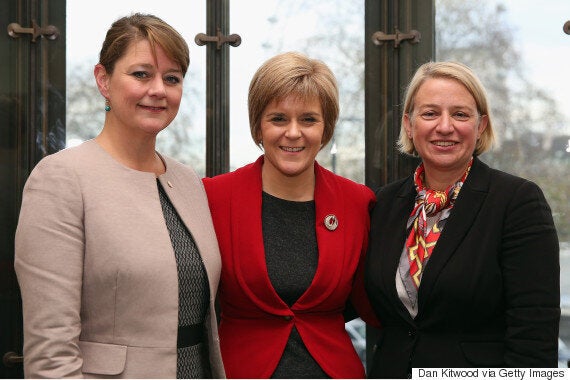 Leanne Wood, Nicola Sturgeon and Natalie Bennett
The SNP leader and Scottish first minister also encouraged Welsh voters to speak up and vote Plaid if they want a stronger voice in London.
A group of left-wingers that size in Parliament could potentially hold the balance of power, even if not in a coalition situation. Depending on how they played it, they could easily have a bloc large enough to sway major divisive votes.
Sturgeon said she could imagine working with Miliband on a "looser arrangement" than a coalition in order to "lock the Tories out of government" but downplayed the idea of making the Liberal Democrat mistake.
If it truly came down to a minority government forming, all eyes would be on that progressive alliance to sway the result of any important bills.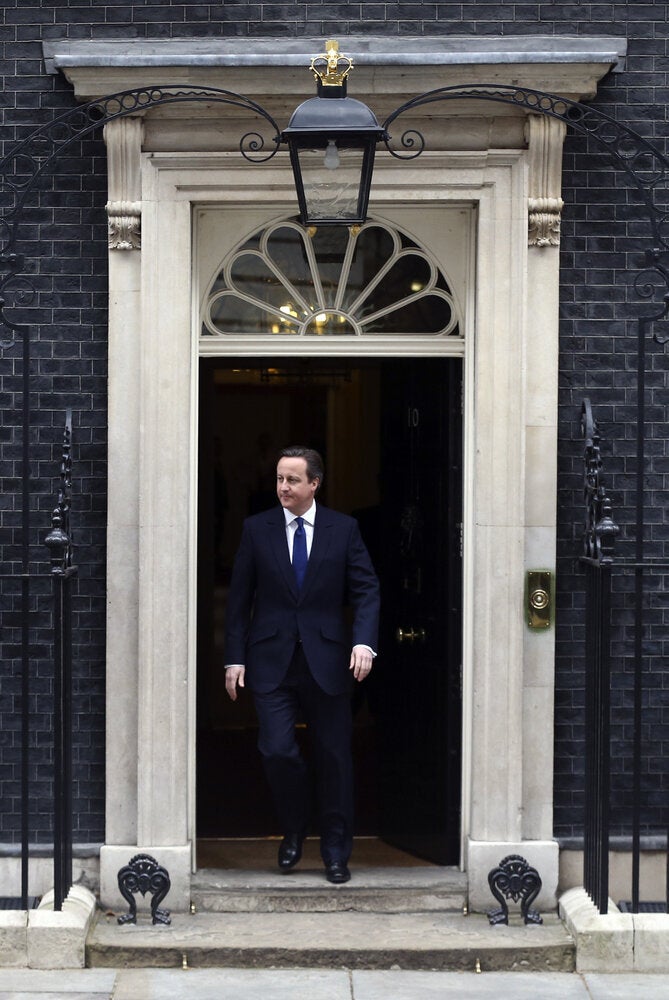 Election Campaign: Day 1