Sandstorms have caused mass disruption and even car crashes in areas of the Arabian Peninsula, wreaking havoc at large important airports.
Flight carriers have warned travellers to check information regularly as sandstorms continue to affect services in Middle Eastern hubs.
At least 12 departures and nine arrivals have been cancelled at Dubai's main international airport with Emirates and British Airways reporting delayed flights from London.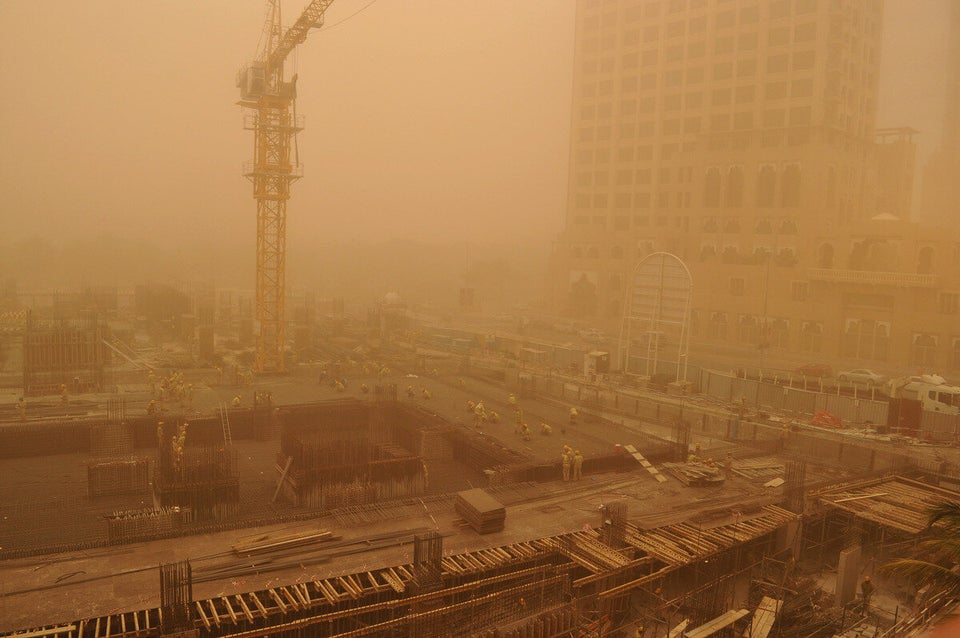 Mideast Sandstorm
Flights were also disrupted in Saudi Arabia, according to the state's Civil Aviation Authority.
"According to followed procedures, domestic and international flights at both King Abdullah Airports of Jazan, Abha, Wadi Aldwasir, Bisha, Sharourah and Najran, have been suspended temporarily starting from Thursday morning until further notice," the official Saudi Press Agency quoted the authority as saying.
"Bad weather conditions persisting across the Gulf region since morning have affected normal operations at Dubai International (DXB) and Al Maktoum International (DWC)," Dubai Airports, which operates both facilities, said in a statement.
Some services have returned to normal while others remain delayed.