The Duchess of Cambridge will be stepping into those stirrups any day now and there's a new twist in the plot…
Despite keeping mum about the sex of the baby, a significant number of punters were putting money on the royal sprog being a girl – what's more they were even betting on names – with odds slashed for Charlotte, Alexandra and Alice.
Now there's a wildcard in the mix – James.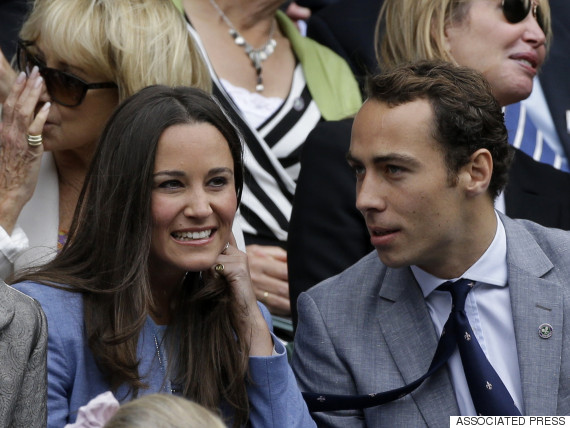 James is being touted as a strong late contender for the royal baby's name. 'Pippa' has not, however
James is of course the name of Kate's brother – and was the also the name of two English and six Scottish Kings.
It's long been in the running but the odds have been slashed from 14/1 to 8/1 at William Hill, with a spokesman confirming: "We have seen a surge of support for the name James today with a couple of significant wagers – perhaps the baby might just be a boy after all."
SEE ALSO:
Punters at Ladbrokes are not quite so enamoured with odds jumping from 6/1 to 20/1, but Paddy Power has seen odds of 14/1 slashed to 8/1.
The royal baby is set to make its appearance at the Lindo Wing of St Mary's Hospital in Paddington, but there is a chance the small one could be born outside of London.
The Daily Mail writes two other hospitals have been put on standby in case the Duchess leaves the capital.
The Royal Berkshire in Reading and Queen Elizabeth Hospital in King's Lynn, Norfolk have been told to prepare in case she goes into labour whilst nearby visiting her parents in Berkshire or Anmer Hall, her country home in Norfolk.
What's in a name?