Italian police said that they had arrested both the boat's Tunisian captain and a crew member, two of 27 survivors who arrived in Catania, Sicily, on Monday evening.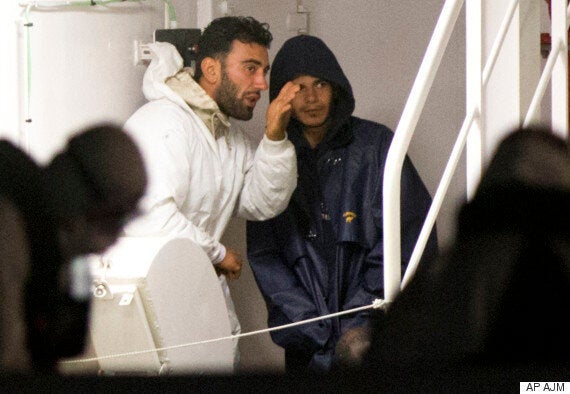 Mohammed Ali Malek, left, and Mahmud Bikhit have been arrested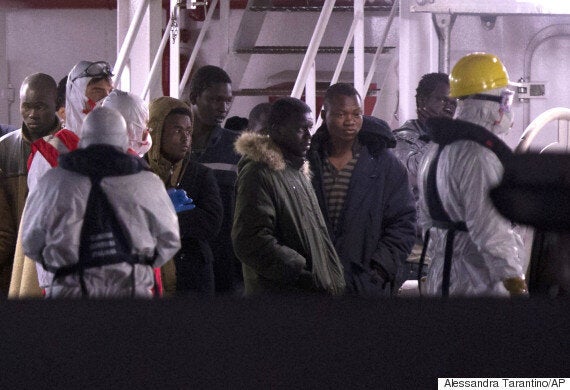 Survivors of the boat that overturned off the coasts of Libya
The crew member, 26-year-old Mahmud Bikhit, who is believed to be a Syrian national, has been charged with people trafficking.
According to the Guardian, Prosecutor Giovanni Salvi told reporters: "Two people are currently held in custody following the testimony of survivors: the captain, of Tunisian origins, and a Syrian male national.
"The remaining 25 migrants are free. They will be identified following immediate care and are expected to request asylum."
Carlotta Sami, spokeswoman for the United Nations High Commissioner for Refugees (UNHCR), said: "We can say that 800 are dead.
"There were a little over 800 people on board, including children aged between 10 and 12. There were Syrians, about 150 Eritreans, Somalians … They had left Tripoli at about 8am on Saturday.
"[The] migrants looked exhausted, fragile, astonished to see so many people waiting for them. They will need psychological support. They are receiving food and water."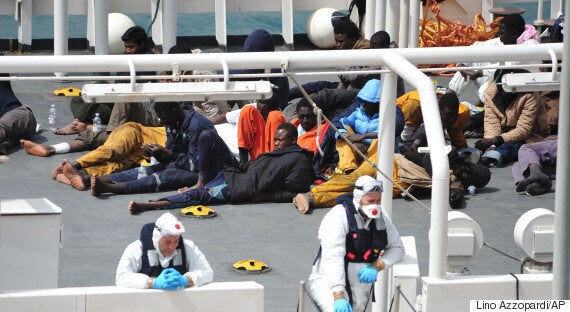 Thousands of migrants attempt the perilous crossing every year
The incident, which took place on Sunday, is just the latest in a string of tragedies in the Mediterranean - the death toll of migrants dying trying to cross the sea this year alone is thought to be around 1,500.
The UNHCR has called for search-and-rescue operations to be restored to avoid what some have labelled as "genocide", as well as addressing the "root causes" behind illegal immigration.
"But it also points to the need for a comprehensive European approach to address the root causes that drive so many people to this tragic end. I hope the EU [European Union] will rise to the occasion, fully assuming a decisive role to prevent future such tragedies."