The puppet version of Cara contains her unmistakable eyebrows, natch, and will appear in a sketch on the satirical ITV comedy series alongside her fellow supermodel, Kate Moss.
Mossy's puppet is shown in a new photo looking as glamorous as you might expect in a fur coat… while Cara's doppelganger is seen puffing on a cigarette.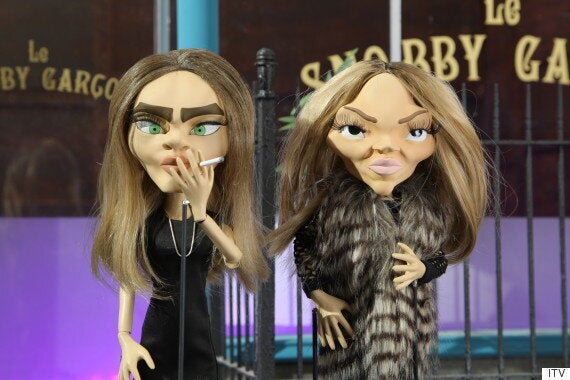 Cara Delevingne and Kate Moss in 'Newzoids'
Cara and Kate aren't the only celebrities to be sent up in the latest instalment of 'Newzoids', though, as a new image of 'Britain's Got Talent' judge Simon Cowell's puppet has also been unveiled.
Simon's puppet is shown wearing one of his trademark suits, though we can't help noticing it bears more than a passing resemblance to his former 'BGT' co-judge, Piers Morgan.
We're sure Simon will be thrilled to hear that…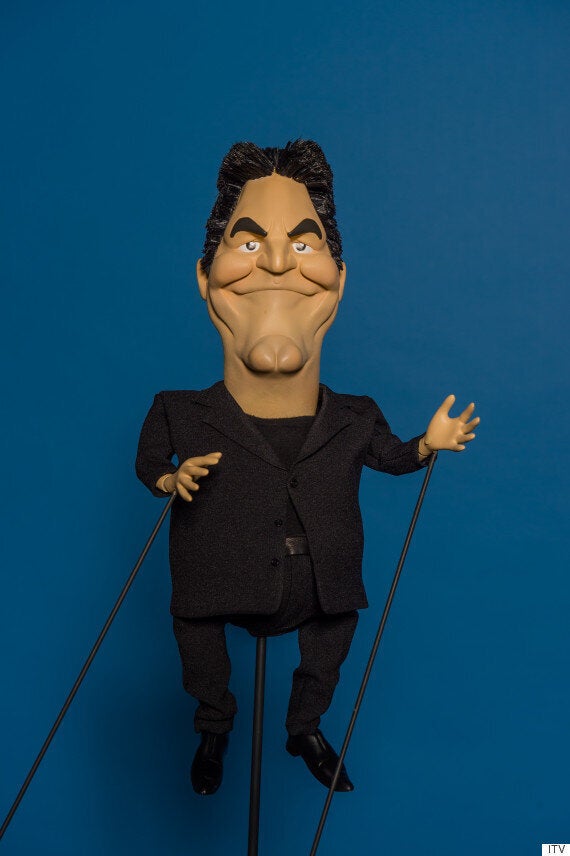 Simon Cowell's 'Newzoids' puppet
In the tradition of shows like 'Spitting Image' and '2DTV', the comedy series comprises a topical puppet animation sketch show poking fun at famous faces from the world of politics, entertainment and sport, promising to look at them in a way we've not seen before.
Watch Cara, Kate and Simon's puppets in action in episode two of 'Newzoids', airing on Wednesday night at 9pm on ITV.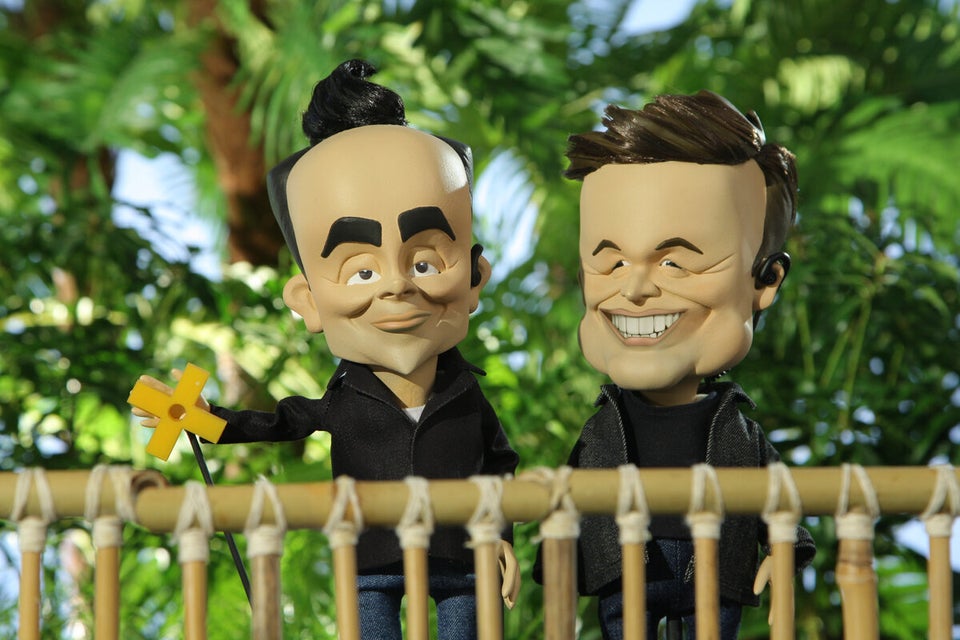 Newzoids