A man in Japan has become a victim of his own behaviour after his girlfriend put all his Apple devices in a bath on discovering that he'd cheated on her.
The woman, upon learning of his behaviour took everything including a brand-new Apple iMac, iPad, MacBook and more and promptly placed them in the bath.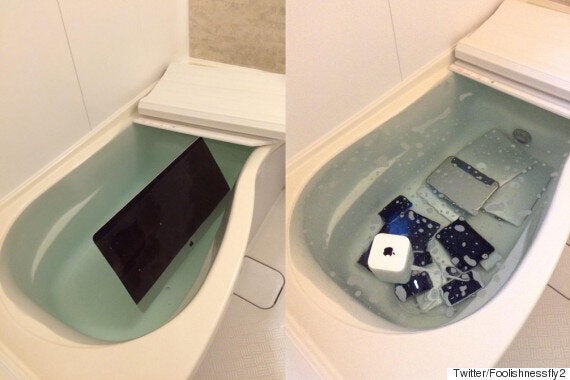 Then to make sure the point was absolutely made she pictures of both to her boyfriend and have now made their way onto the internet courtesy of Twitter.
Now while it's obviously inadvisable to introduce any electronic component to a filled bath we can sympathise with her reasons for forgoing any health and safety checks beforehand.
Unsurprisingly the reaction from Twitter has not been entirely full of sympathy and understanding with many praising the girlfriend for her reaction.