Ed Miliband is to follow George Osborne's in changing stamp duty in an attempt to tackle the "housing crisis." Speaking on Monday, the party leader will announce that first-time buyers will benefit from a stamp duty holiday on homes up to £300,000 under a Labour government. Higher taxes will be imposed on foreign buyers and up to half of new homes will be earmarked for local residents trying to get a foot on the property ladder.
Cutting stamp duty to zero would benefit nine out of 10 people buying their first home and could save up to £5,000, according to Labour. The plan would cost £225 million a year, which it says would be found through a series of tax-related measures.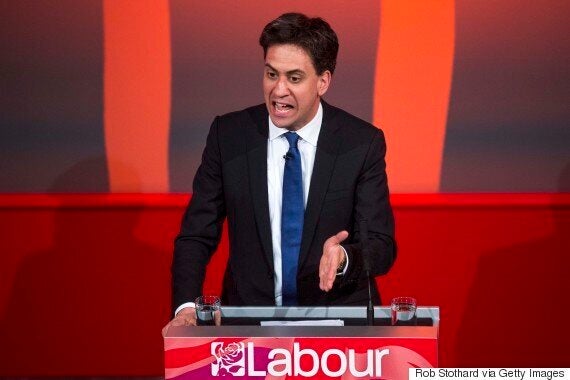 Ed Miliband, leader of the Labour Party, delivers a speech on International Development to invited guests at The Almeida Theatre on April 26, 2015 in London, England
In a speech in Stockton, Miliband will say: "There's nothing more British than the dream of home-ownership, starting out in a place of your own. But for so many young people today that dream is fading with more people than ever renting when they want to buy, new properties being snapped up before local people get a look-in, young families wondering if this country will ever work for them. That is the condition of Britain today, a modern housing crisis which only a Labour government will tackle."
Under the plans, Labour will change planning laws to introduce a "first call" policy that would give first time buyers who have lived in an area for more than three years priority on up to half of local new homes. It will also introduce a "local first" policy that would stop properties being advertised overseas before they have been in the UK.
Chancellor George Osborne allowed a two-year holiday on stamp duty, which raised the threshold for first-time buyers to £250,000, to expire in March 2012, introducing a New Buy Guarantee in its place. Buyers currently pay nothing on the first £125,000 of a home's value and are then charged on a sliding scale, starting with 2% on the next £125,000 and 5% on the following £675,000.
Labour says it would fund the stamp duty plans by tackling tax avoidance by landlords, pointing to HMRC figures that estimate it costs £550 million a year. It claims introducing a national register of landlords would mean that figure could be cut by 20%, bringing in £100 million for Treasury coffers.
Holding companies that buy properties for investors would be hit by increases to the annual tax on enveloped dwellings while buyers from outside the European Union would be hit by a hike in their stamp duty bills of at least 3%. Tax relief for landlords to cover the upkeep of furnished properties would also be reduced for rogue landlords that rent out sub-standard properties.
Miliband will say: "It is simply too expensive for so many young people to buy a home today, saving up for the deposit, paying the fees and having enough left over for the stamp duty. So we're going to act so we can transform the opportunities for young working people in our country."
He will add: "For the first three years of the next Labour government, we will abolish stamp duty for all first time buyers of homes under £300,000. We will start construction of one million homes over the next five years, so at least 200,000 homes a year are getting built by the end of the Parliament with a new generation of towns, garden cities and suburbs, unlocking land being hoarded by large developers, telling them either you use the land, or you lose the land."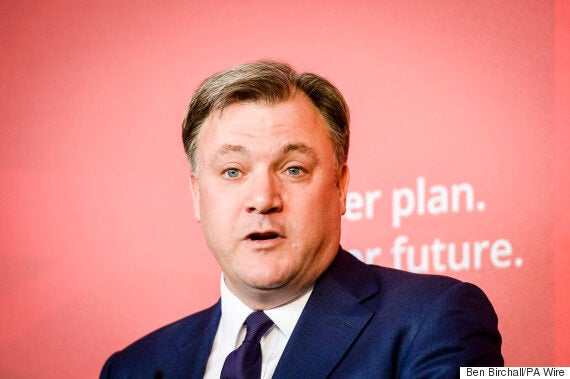 Shadow Chancellor of the Exchequer Ed Balls speaks in Swindon
Local authorities will be able to charge 100% more council tax on any homes that have been left empty for one year. On Sunday, Miliband announced measures to tackle problems in the rental market by introducing rent controls.
Shadow chancellor Ed Balls said: "A Labour Treasury after the election will tackle the housing crisis and back young people aspiring to buy their own home. Our fully-funded plan will slash stamp duty to zero for first time buyers on properties up to £300,000. This will save money that can instead be put towards a deposit and all the other costs that mount up when you buy a home. And we'll get more affordable homes built too, with the biggest house-building programme in a generation."
Below is a series of pictures showing the evolution of Ed Miliband's image: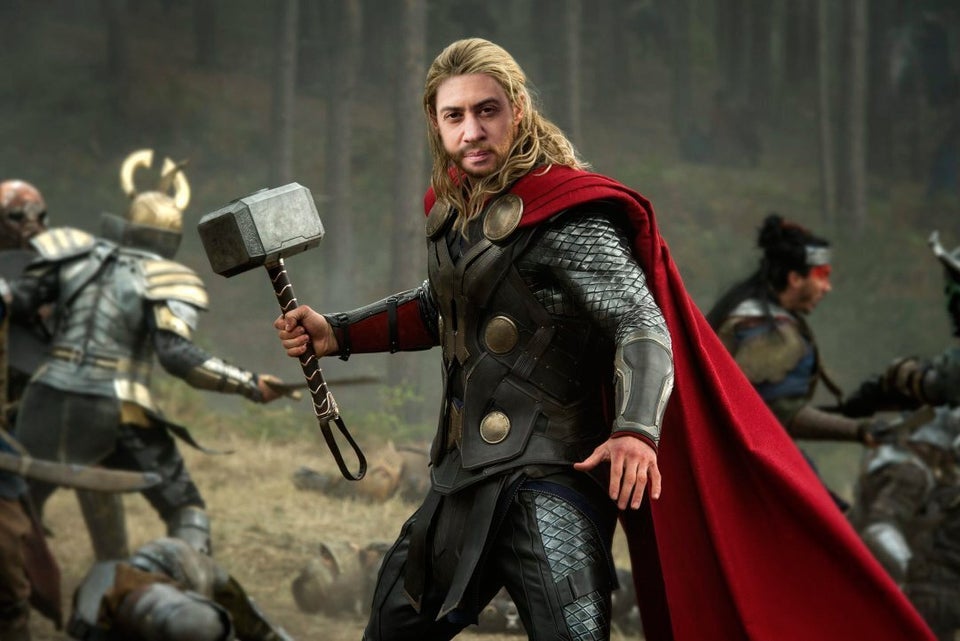 Cool Ed Miliband