In a bizarre speech which, quite frankly, left everyone baffled after he lost his seat, George Galloway ominously said yesterday he was "going off now to plan the next campaign" - so what on earth is he plotting?
The former Respect MP for Bradford West lost out to Labour's Naseem Shah following Wednesday's vote.
In his speech he said: "I don't begrudge the Labour members here their moment of celebration of course.
"But there will be others who are already celebrating: the venal, and the vile, the racists and the zionists will all be celebrating.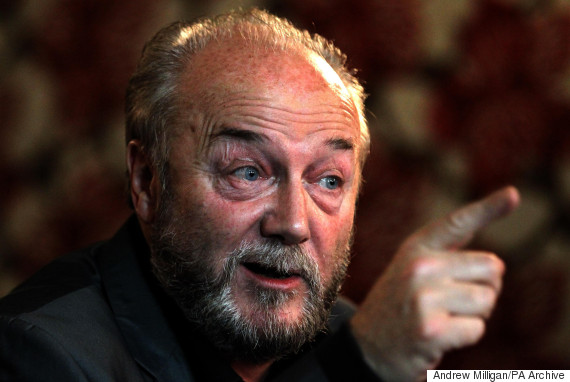 What is George Galloway plotting next?
"The hyena can bounce on the lion's grave but it can never be a lion, and in any case, I'm not in my grave."
He then declared: "I'm going off now to plan the next campaign".
This has led to much speculation that he could be preparing to run for the position of Mayor of London once Boris Johnson steps down in May next year.
Galloway refused to comment on the possibility of such a campaign following his speech yesterday but he has previously declared his intention to run for mayor.
SEE ALSO:
Speaking to Sky News last month, he said: "I won't run for London Mayor if I am re-elected on 7 May. If I am not re-elected I will run.
"It's as clear an answer as I can possibly give up."
The reaction on Twitter to suggestions that he may run was not exactly positive.
George Galloway running for London Mayor? UGH, someone tell me it's not true. #odioustoad

— Romy (@romylass) May 9, 2015
David Lammy wants to be London mayor when Boris steps down.So does George Galloway.

How much is a house in Surrey or Hampshire these days?

— Mike (@chelseaboy1971) May 9, 2015
Jay Thomas tweeted: "If Galloway runs and is elected mayor of London I'll immigrate."
User @WarmStorm1 posted: "So is George Galloway standing for London Mayor against @rustyrockets god help us all!!"
Daniel James said: "Sadly creepy opportunist George Galloway will slither his was down to London and run for mayor."
Didn't George Galloway say he would stand for London Mayor if he lost #BradfordWest ? I really hope he doesn't.

— Cllr Luke Proudfoot (@lproudfoot1) May 9, 2015
George Galloway wants to be the next Mayor Of London. George. Galloway. GEORGE. GALLOWAY. #georgegalloway #pauseforraucouslaughter

— Fran Payne (@FranPayne) May 8, 2015