He's won the Tottenham seat for three consecutive terms, but that doesn't mean Labour MP David Lammy is well known to his local newspaper.
Lammy, who won 28,654 votes to secure the seat over Conservative candidate Stefani Mrozinski in the General Election - the biggest majority for a Tottenham MP in 25 years - was seemingly mistaken Monday for a politician located some 3,000 miles away.
The Tottenham & Wood Green Independent used a picture of Sierra Leone politician Julius Maada Bio to illustrate a story about how Lammy was considering contesting the Labour leadership.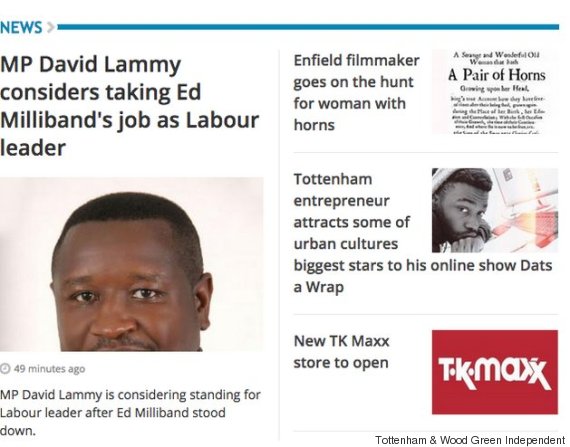 The Tottenham & Wood Green Independent story where a picture of a Sierra Leone's Julius Maada Bio was used to illustrate a story about Labour MP David Lammy
The paper replaced the picture when the story was updated to say Lammy wasn't going to stand, but not before the photo mix-up made its way across social media in a flutter of clicks and chuckles.
While confirming he wouldn't stand for Labour leader after Ed Miliband resigned, Lammy did say on Monday that he intended to run as the party's mayoral candidate.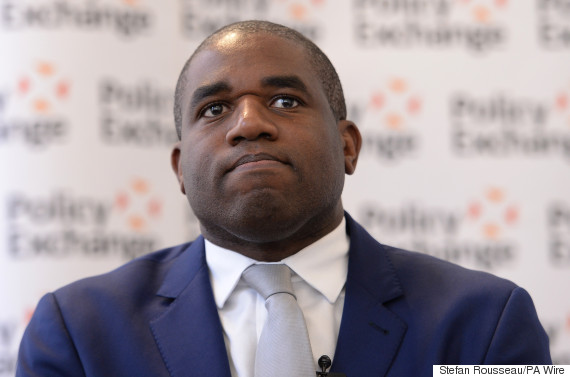 Lammy won the Tottenham seat by the biggest majority in 25 years, securing the seat for his third time
Either David Lammy is taking his new look for London mayor to a new level or this black man is NOT David Lammy... pic.twitter.com/LaINgOj5pP

— Elizabeth Pears (@BizPears) May 11, 2015
@BizPears@robfordmancs Not sure how you get from Lammy to Sierra Leone's Julius Maada Bio http://t.co/PTOkmovP9cpic.twitter.com/89fnIpbInN

— Asa Bennett (@asabenn) May 11, 2015
@asabenn@robfordmancs Was hoping Julius was actually a David. No such luck.

— Elizabeth Pears (@BizPears) May 11, 2015
@bizpears@adambienkov Ohhh Emmm Geee!! Has anyone shown @DavidLammy or at least checked he's not an imposter?

— Martin Hoscik (@Martin_Hoscik) May 11, 2015
Over the weekend Lammy had said that he would "have a go" if his party asked him to stand as leader.
Julius Maada Bio was the military head of state in Sierra Leone for three months in 1996 under the National Provisional Ruling Party, and is now an active member of the Sierra Leone People's Party.
SEE ALSO

David Lammy Explains Why All Parties Finally Need To 'Get Serious' On Housing

David Lammy Reckons London's Overcrowded Rented Housing Is Making Children Fail Exams