Ofcom has published the latest complaints figures and EE has been revealed as being the most complained about company for landline and broadband services.
Despite announcing that EE had just reached the 10 million customer mark, the company had the most complaints for broadband and landlines and was only narrowly beaten by Vodafone in terms of mobile phone complaints.
Ofcom's latest figures cover a nine month period between April to December 2014 and show the track record of each company over the last two years.
Landline Complaints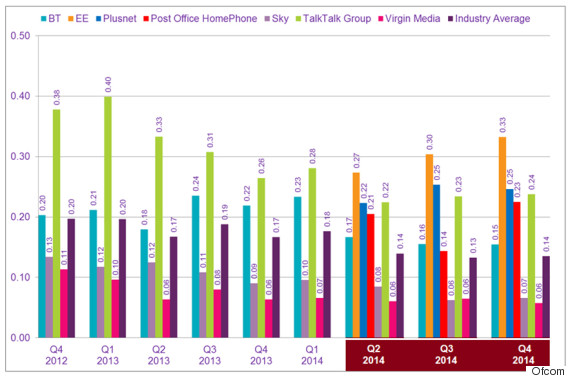 Broadband Complaints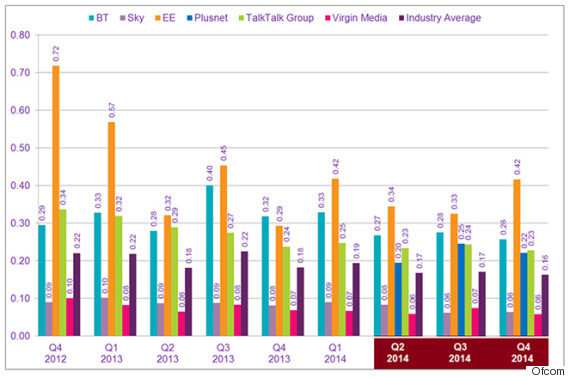 Mobile Phone Complaints
EE was recently acquired by British Telecom for £12.5bn, allowing BT to re-launch its own mobile service. It would also provide BT with the full scale of EE's infrastructure which includes the old networks Orange and T-Mobile.
READ MORE: