The British public think technology is becoming ever more confusing, but they are still willing to spend on the latest kit.
This is according to a new survey from Future Publishing, home of technology titles T3, TechRadar and Gizmodo, which questioned 3,000 people, finding that 57% thought technology and gadgets were becoming more complicated.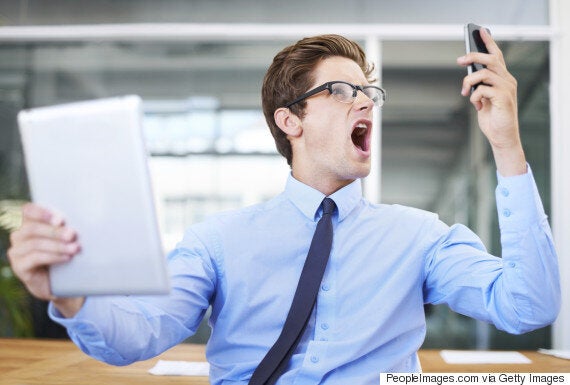 This feeling has increased by 20% in the last two years, and almost half said they thought the industry was moving too fast to keep up.
The major smartphone and tablet brands, such as Apple and Samsung are now releasing a new flagship phone and tablet every year. In 2014, Samsung released the Galaxy S5, as well as the Note 4, Note 4 Edge and Galaxy Alpha smartphones. The S6 and S6 edge have already been released in 2015.
It appears to be leaving some consumers struggling to keep up, with 44% saying they felt "very knowledgeable" about the industry, compared to 51% who said the same in 2013.
Patrick Goss, global editor-in-chief of TechRadar, said: "It's genuinely remarkable that we are flocking to buy the latest technology, but we're feeling more worried about making it work nicely with our other gadgets. We should all be seeing the benefits as we fill our lives with the latest tech, but instead we're getting stressed about connectivity."
However, despite the fall in confidence when it comes to knowledge, consumers appear to be showing no signs of stopping when it comes to buying the latest devices. The average person will spend £574 on tech in the next year, and 55% said they "loved" buying new gadgets.
A quarter of those asked said they planned to buy some wearable technology in the next 12 months, with one in ten intending to buy a smartwatch.
Related