David Cameron has insisted he can keep his promise to bring immigration down this time because he is no longer in coalition with the Lib Dems.
He said he had been "very keen" to control immigration but the Lib Dems, particularly former business secretary Vince Cable, prevented him from doing it.
He made the claim after the reason for his "radical" crackdown on immigrants crackdown was revealed - new figures show he is further away than ever from keeping his promise to cut their numbers.
Cameron announced that people working in Britain illegally will have their wages seized under new laws just as the Office for National Statistics (ONS) revealed net migration had soared by more than 50% in the past year. Some 318,000 more people entered the UK than left it in 2014, the second highest figure on record.
Net long-term migration to the UK - the number of people entering the country minus the number leaving - was estimated to be 318,000 in 2014.
This was a "statistically significant" increase from 209,000 in 2013, the ONS said, and only just below the previous peak level of 320,000 in the year ending June 2005.
The data showed that 641,000 immigrants came to the UK in 2014 - up by more than 100,000 from 526,000 in 2013.
Cameron, who made a "no ifs, no buts" pledge to reduce net migration to the tens of thousands early in his premiership, said the Tories now had a free hand to address it without their former coalitions partners.
He said the new administration would deliver a system that was "tougher, fairer and faster".
"Frankly, in the last government, the Home Secretary was very keen on controlling immigration, I was very keen on controlling immigration, but sometimes when we got to the Department for Business, we got a rather unwelcome response," he said.
"We now have a team of ministers in every single department that are dedicated to delivering this agenda, whether they are in the Home Office or the Health Department or the Education Department or DCLG (Department of Communities and Local Government) or wherever else."
Speaking at the Home Office, Cameron said new laws would make "Britain a less attractive place to come and work illegally".
Tweeters pointed out he would not be able to blame the Lib Dems if he failed to meet his target this time.
Councils will be given powers to speed up the evictions of migrants who are in the country illegally.
Banks will be forced to check accounts against illegal migrant databases while businesses and recruitment agencies will be banned from carrying out overseas recruitment without advertising in the UK.
Exploitation of workers will also be tackled through a labour market enforcement agency.
Foreigners who face being kicked out of the country will also be tagged and tracked by GPS satellites while "deport first, appeal later" measures will be extended to all non-asylum cases.
When asked about the ONS figures, Cameron said: "It's disappointing that we haven't made more progress, but I take these figures as a clear instruction to deliver and to deliver faster."
Madeleine Sumption, director of the Migration Observatory at the University of Oxford, said: "Today's figures show how difficult it would be to reduce net migration to the 'tens of thousands'.
"Net migration has risen even despite new restrictions on family, work and student visas that were introduced during the last parliament."
Saira Grant, legal and policy director of the Joint Council for the Welfare of Immigrants (JCWI), said extending the cases in which people are deported before appeal would be "extremely detrimental".
"Access to justice is virtually impossible. How do you communicate with your lawyer? How do you gather evidence for your appeal? How do you represent yourself at your appeal?" she asked on the Today programme.
The other measures would "make very little difference" as most of the powers already exist, she said, and there were serious doubts about the practicality of seizing wages of people working cash-in-hand in low-paid work.
"More importantly we are talking about very vulnerable people, with very little money as it is, often supporting families."
Tweerers attacked the proposals to seize the "often low" salaries of people in the country illegally.
Home Secretary Theresa May, who did a round of media appearances before the ONS released its figures, told the programme most illegal workers had been legitimately in the workforce but overstayed visas.
Asked what practical difference it would make, she said: "It makes a very real practical difference, if I may say so, in terms of acting as a deterrent for people who are trying to be here illegally.
"This isn't about revenue raising. It is about making it harder for people to be here illegally and it is about setting a very clear deterrent for people who want to stay here illegally.
"Of course we will be interested in the practicalities and we will be working them through."
She said reducing annual net migration to five figures was an "ambition" but declined repeatedly to give any assurance on when such a reduction could be achieved.
"It is the ambition we have set very clearly in our manifesto. That is what we are working to."
The morning the announcement was made, May (left) and Cameron (right) talk to Immigration Enforcement officers Emma Darbon (2nd left) Sam Sian (centre) and John Keane (2nd right) after the officers raided residential properties looking for illegal immigrants in Southall, West London
In his speech, Cameron said: "A strong country isn't one that pulls up the drawbridge, it is one that controls immigration.
"Because if you have uncontrolled immigration, you have uncontrolled pressure on public services and that is a basic issue of fairness.
"Uncontrolled immigration can damage our labour market and push down wages. It means too many people entering the UK legally but staying illegally. The British people want these things sorted.
"That means dealing with those who shouldn't be here by rooting out illegal immigrants and bolstering deportations.
"Reforming our immigration and labour market rules so we reduce the demand for skilled migrant labour and crack down on the exploitation of unskilled workers. That starts with making Britain a less attractive place to come and work illegally.
"And we're going to get far better at training our own people to fill these gaps from overseas.
"Our one-nation approach will be tougher, fairer and faster. With this Immigration Bill, and our wider action, we will put an end to houses packed full of illegal workers; stop illegal migrants stalling deportation; give British people the skills to do the jobs Britain needs.
"We are for working people. For them, we will control and reduce immigration."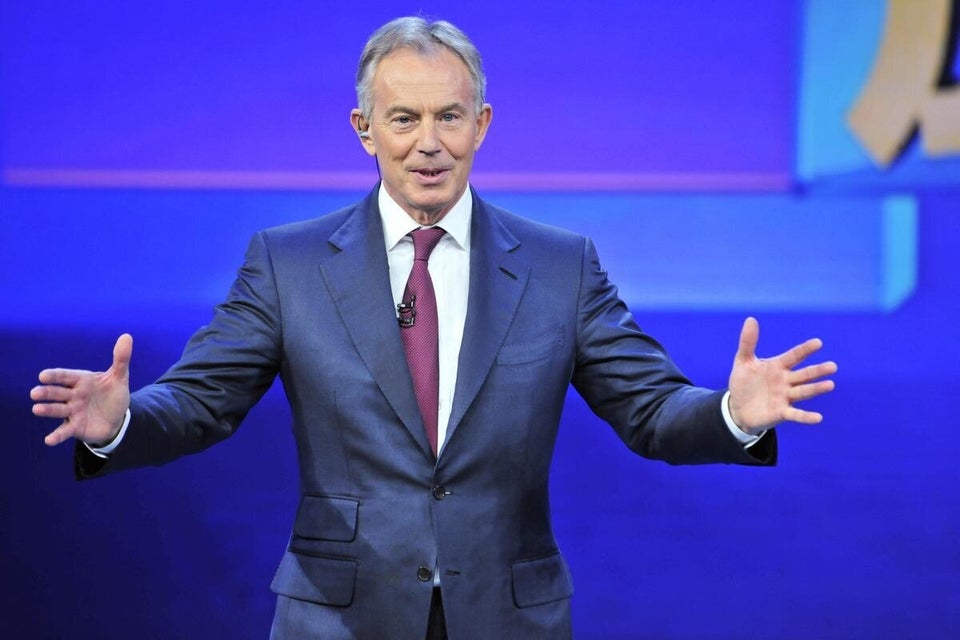 Moments that show politicians CAN talk about immigration