A former head of the army has said we must "think the previously unthinkable" and consider sending soldiers to fight Islamic State (IS) on the ground in Syria and Iraq.
Lord Dannatt, the former chief of the general staff, said he felt air strikes had "failed" to stop the advance of the extremist organisation and urged parliament to debate the radical change in approach and consider sending up thousands to confront the militants, also known as ISIS or ISIL.
The fundamentalist group, responsible for the filmed executions of Western hostages, has recently made gains in the Middle East by gaining control of the ancient town of Palmyra, in Syria, and the Iraqi city of Ramadi.
The group, which has previously destroyed ancient artefacts that pre-date Islam, hoisted its flag above Palmyra's castle, which overlooks the city's Roman ruins.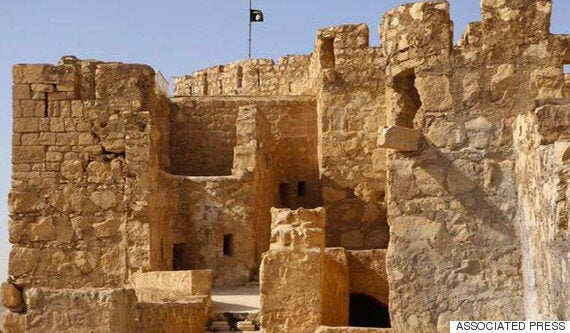 The black flag flies over Palmyra
Lord Dannatt, writing in the Mail On Sunday, said: "In light of this terrifying scenario, how much longer can Britain and the US continue to show such a lack of commitment to defeating IS mililtarily? Their default option of air strikes and limited assistance to indigenous forces has failed thus far.
"We have now reached a point when we must think the previously unthinkable and consider that British troops, acting as part of an international coalition, may be required to mount a ground campaign in Iraq and Syria.
"I am no gung-ho general who says 'just send the boys in and don't worry about the body bags', far from it, but faced with such a lethal and uncompromising enemy as IS - and with the lack of political and diplomatic solutions at our disposal - we can no longer rule out 'boots on the ground'."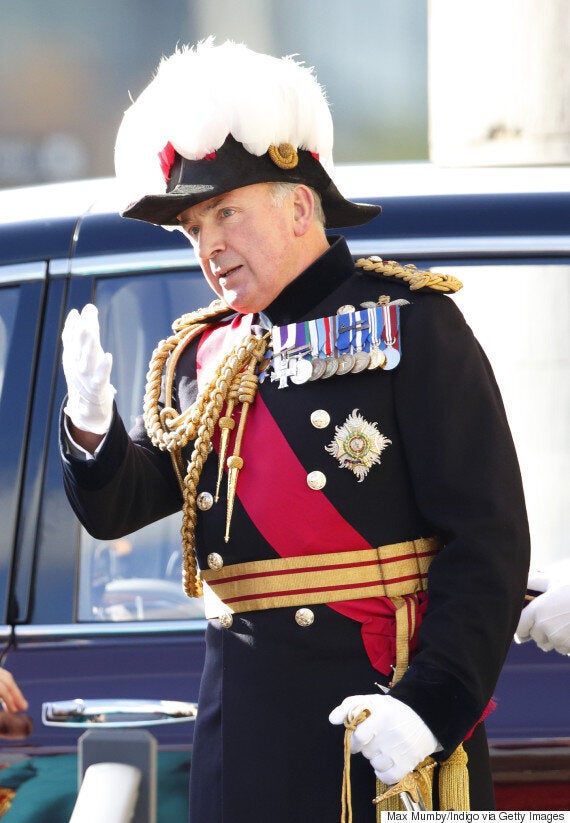 "What I am calling for today is for a public and political debate to begin immediately, so that arguments for and against the deployment of Western ground forces can be aired... An opportunity to generate public support for a fully-fledged military intervention was lost, so we have got to start talking about and planning for a potential deployment now.
"Planning is one thing, a decision to commit is another, and could come later."
Lord Dannatt said there would be political challenges, including obtaining a United Nations Security Council resolution with the backing of China and Russia.
He said Syrian president Bashar Assad - who is no friend of the west but may become a de-facto ally because he is fighting IS - should be removed from office but "granted sanctuary in another state".
In March, Defence Secretary Michael Fallon announced that two RAF Sentinel surveillance aircraft had been deployed to the region to operate alongside Tornado strike jets and Reaper drones that have been carrying out air strikes against Islamic State (IS) targets in Iraq.
And the UK has sent around 75 military trainers and headquarters staff to provide instruction in the use of small arms, infantry tactics and medical skills as part of a US-led programme to support the moderate Syrian opposition.
Business Secretary Sajid Javid said there is a need for soldiers on the ground - but not British ones.
He told the BBC's Andrew Marr Show: "Clearly the news we've had this week is very difficult and we need to see what more can be done in terms of providing the help we already are, both in terms of training or intelligence or equipment.
"But the answer to this is not going to be British troops on the ground."
He added: "This has to be won by the people most affected - it's the Iraqis, the Syrians and we've got to provide them help with our allies as we're doing, but this is not a war on the ground for British troops."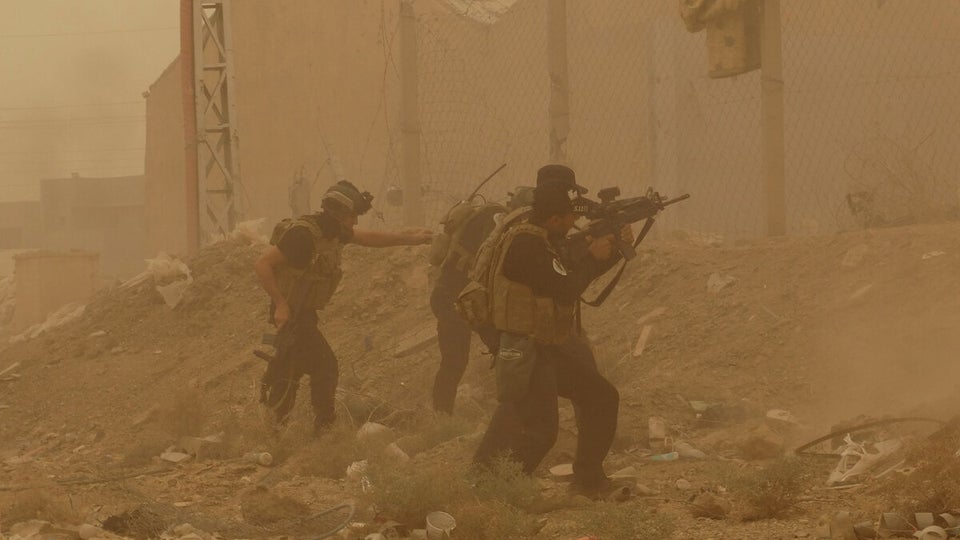 Iraq city of Ramadi falls to Islamic State
Popular in the Community