The UK has applauded a decision by Nigeria to make female genital mutilation illegal as a "landmark moment" in ending the practice which has been inflicted on tens of millions of women worldwide.
President Goodluck Jonathan approved the Violence Against Persons (Prohibition) Act 2015 on Monday, after it was passed earlier this month, according to local media.
An estimated 115-130 million women have undergone some form of the practice known as FGM, and according to Unicef a quarter of those women come from Nigeria.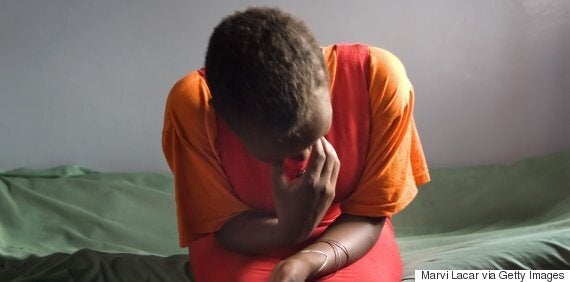 FGM has now been banned in Nigeria
Justine Greening, the UK Secretary of State for International Development, endorsed the decision on Friday.
She tweeted: "Nigeria banned FGM this week. Fantastic news and a landmark moment. We are now one step closer to ending this harmful practice. #EndFGM."
Babatunde Osotimehin, executive director of the United Nations Population Fund, tweeted that the decision was a "victory for gender equality", while J. Peter Pham, the director of the Africa Center at the Atlantic Council, has been reported as saying the passing of the Act sent a "powerful signal" not only within Nigeria, but across Africa.
Mr Pham said the impact of Nigeria's decision on the continent could not be overestimated.
Support for the decision quickly spread across Twitter.
FGM was made illegal in the UK in 1985, although the Female Genital Mutilation Act 2003 extended the law to also prohibit UK national from performing it outside the UK.
It also increased the maximum penalty from five to 14 years.