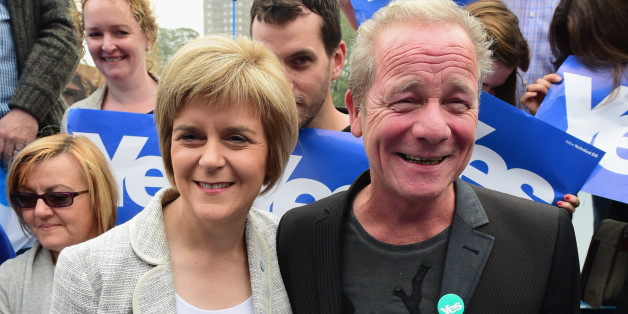 Jeff J Mitchell via Getty Images
Harry Potter actor Peter Mullan has launched a scathing criticism on the BBC for "horrendous bias" in its reporting of the Scottish independence referendum.
The Aberdeenshire-born actor, who played Death Eater 'Yaxley' in the final two Potter films, said he was "a massive supporter of public broadcasting and the license fee" but claimed the corporation had reneged on its obligations of politically neutrality during the fierce between the 'Yes Scotland' and 'Better Together' campaigns in the run-up to September 2014.
"I believe in the BBC, on principle, because most of the education I got when I was a kid I got through watching the BBC," he told Radio Times magazine.
"I, Claudius introduced me to the history of the Roman empire. BBC reruns of David Lean films introduced me to Dickens. Panorama made me want to go to libraries and find out about the world.
"I mean it when I say I owe everything to the BBC.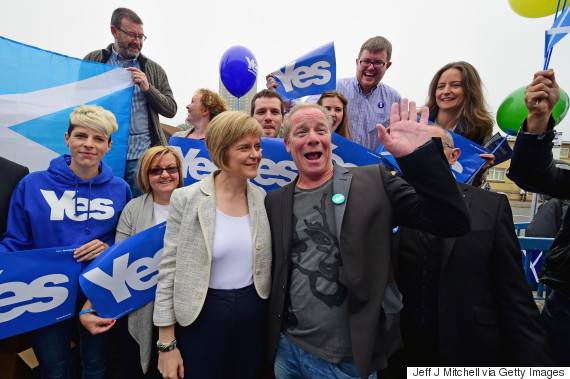 Mullan appears with Nicola Sturgeon on the campaign trail
"So to see the horrendous bias that went on against the 'Yes' campaign before the referendum - to see the BBC used as a political cudgel against a legitimate democratic movement - really broke my heart."
But Mullan's criticism was rebutted strongly by BBC Scotland's head of programmes, Donalda Mackinnon, who refuted the allegations and maintained that the corporation had indiscriminately held politicians from both sides of the debate to account.
"We disagree with his assessment of our news coverage during the referendum and in particular his belief that we were deliberately biased, a view which was publicly rejected by the leader of the Yes campaign, and a former head of news at BBC Scotland, Blair Jenkins," she said.
"We would be very happy to extend an invitation to him to visit our newsroom any time so that he can see for himself a highly skilled and professional operation.
"Holding all political leaders to account - no matter which party they represent - is one of the cornerstones of impartial journalism. It is what our audiences rightly expect and what we will continue to uphold."
Mullan's fiercely pro-independence support clashes with that of JK Rowling, the Harry Potter author and 'Better Together' backer, who donated £1m to help defeat Alex Salmond's campaign.