'Big Brother' is to have ANOTHER launch night next week, when producers spring a 'Time Warp' twist on the housemates.
No, not a 'Timebomb'. A 'Time Warp'.
SEE MORE:
No official announcement about the twist has been made, other than a listing on the Channel 5 website, showing that next Sunday (14 June), a 90-minute live show is due to take place, dubbed 'Big Brother: Time Warp Live Launch'.
Since the beginning of the series, it's been rumoured that that former housemates from years gone by - such as Nikki Grahame or Nadia Almada - could be returning to the house, so speculation is now rife this might be the case.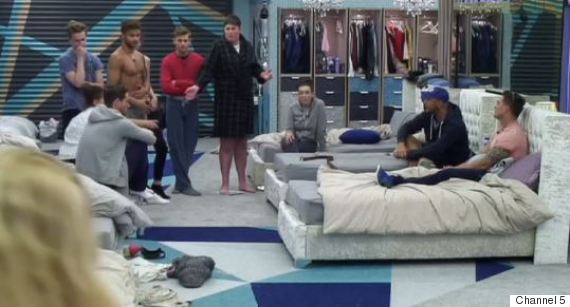 The house is to be rocked by another twist
Interestingly, the Oxford dictionary definition of a 'Time Warp' would seem to support this idea, explaining the term as "an imaginary distortion of space in relation to time whereby people or objects of one period can be moved to another".
Shortly after this year's first live launch, Nikki was asked about a potential return to the house, but remained tight-lipped about whether she'd be cropping up in the future, claiming she didn't want to spoil any future surprised.
So far, various twists in this year's 'Timebomb' series have seen the contestants being thrown forwards and backwards in time, such as on the first night, when Simon Gross found himself unceremoniously evicted from the show, after just one hour in the house.
He later returned, along with three new arrivals, as part of last weekend's 'Four Out, Four In' twist.
Before all this 'Time Warp' business, though, there's the small matter of an eviction, with either Eileen Daly or Joel Williams leaving the house in Friday night's live show.
Tune in at 9pm on Channel 5 to see which of them will get the boot.
LIKE US ON FACEBOOK | FOLLOW US ON TWITTER