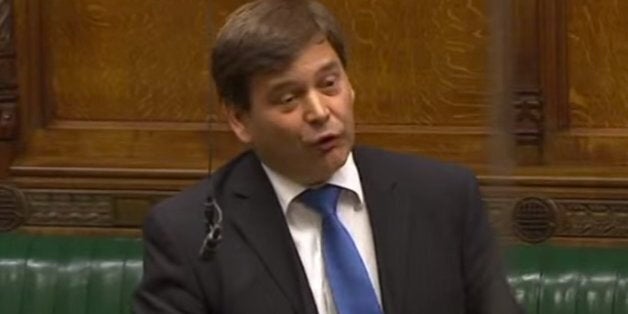 Cabinet ministers who have vowed to give their pay rise to charity are guilty of the "worst sort of politics", a Tory backbencher claimed today.
Andrew Bridgen, MP for North West Leicestershire, argued it's easier for cabinet and shadow cabinet members to refuse the £7,000 pay hike as they are "on twice as money as a backbencher".
Mr Bridgen is the latest backbencher to say MPs should abide by the recommendations of the Independent Parliamentary Standards Authority, which is recommending a 10% pay rise.
Broxbourne MP Charles Walker told Buzzfeed UK that his colleagues "loftily" giving the rise to charity were going against the "quiet majority" of their constituents.
Speaking on BBC Radio 4's World at One, Mr Bridgen said: "For me it's the worst sort of politics, it's the politics of expediency".
"People who have independent wealth could say 'I will be your MP for nothing, I will give all my salary away to charity'."
"It is very short-termist, it's very politically expedient to say those things. It doesn't solve the problem it only makes it worse for all politicians now and for future politicians," he added.
Mr Bridgen also claimed that thanks to reductions in allowances and pension contributors many MPs were "currently worse off now" than before the election.
Whereas a backbencher currently earns £67,060 a year, a Cabinet Minister takes home a salary of £134,565.
Another Tory backbencher, Mark Field, also believes MPs should abide by the ruling of IPSA, which was set up in the wake of the expenses scandal.
He said: "I think genuinely there are differing views within the Government. As an individual MP, I think we should continue to run with what Ipsa have to say. And as I say, if Ipsa had said there should be a reduction in MPs' salary – and maybe at a future date they will – then we should run with that as well."
Speaking to The Huffington Post this morning, Mr Walker said Ipsa was established thanks to pressure from the media and the public to clean up politics, and those now calling for its recommendations to be ignored want to "have their cake and eat it".
He said: "The irritation comes in when it's perceived that some colleagues are grand standing if they are in a stronger financial position to do so."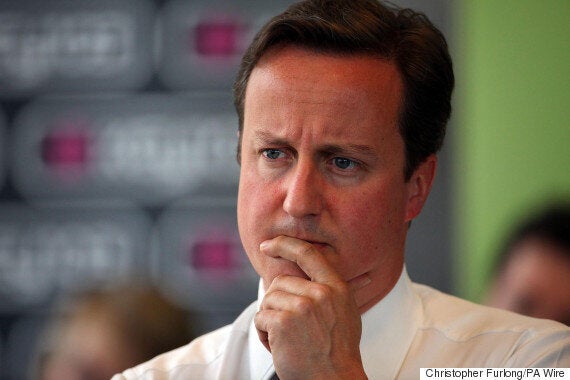 David Cameron is under pressure to stop the pay rise
The decision to award MPs a 10% pay rise at a time of shrinking budgets in other areas of government has been met with criticism from both inside and outside Westminster.
More than 360,000 people have signed a petition calling on the Government to block the rise.
Education Secretary Nicky Morgan and SNP's Westminster leader Angus Robertson have pledged to give to the extra money to charity, as has Liberal Democrat leadership candidate Tim Farron.
Labour leadership contenders Yvette Cooper, Andy Burnham, and Liz Kendall have vowed to refuse the rise.
She added: "Personally I think that we do need to sort out what is happening with Ipsa because how anyone can think that this kind of proposal is acceptable is utterly beyond me."