" data-credit="Gareth Fuller/PA Archive">
Having lost one of their two MPs in Parliament, and having dropped Suzanne Evans and Patrick O'Flynn from the top team, Ukip appear to be offloading some of their other unwanted baggage.
The Party's summer sale has launched online, offering tens of 'better than half price' discounts on luxury items for the enamoured voter.
From silk barrel cufflinks to a '20th anniversary gift pack', the Ukip website is offering cut-down prices on products to bolster the coffers.
The most popular item up for grabs is an autobiography from leader Nigel Farage, entitled 'Flying Free' (although The Huffington Post UK understands there are - sadly - no drawings of an airborne Farage included).
Not quite as sought-after is a book entitled '101 Ways to Win An Election'; previously yours for £12, now going for just a fiver. Perhaps campaign organisers have decided its suggested tactics weren't quite up to scratch.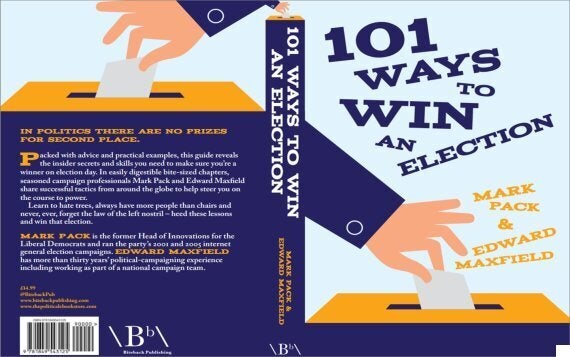 Also on offer is a large array of ties. Quite a few of them, actually.
For the penny pinchers there are cheap polyester ties, retailing at £3. Anyone with a bit more cash to splash can purchase a "stylish and contemporary" silk number, for just £17 more.
Also on offer is the multi-pack selection, with "the party's name and logo tastefully woven into the fabric". Yours for £15. Bargain!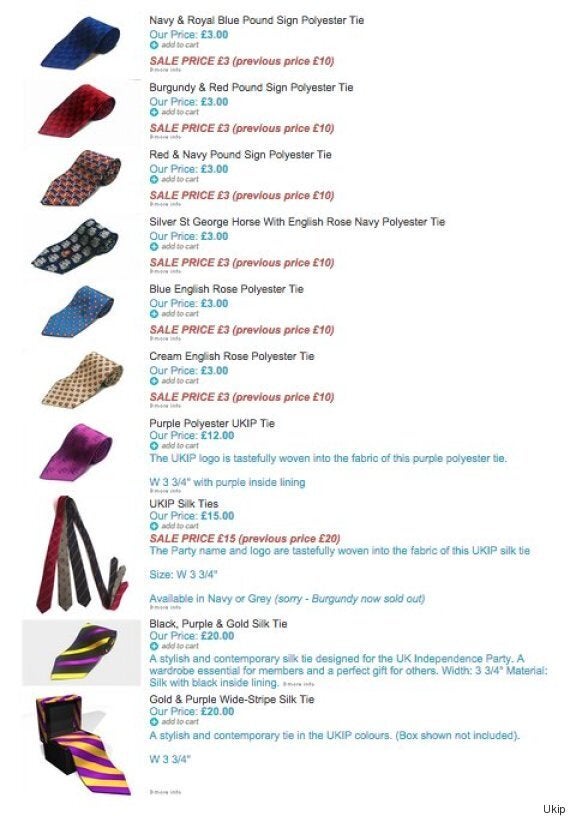 There's also a 'postpeg', a 20th anniversary silver-plated paperweight, and a purple Ukip t-shirt.
UKIP 2016 Calendar
Related