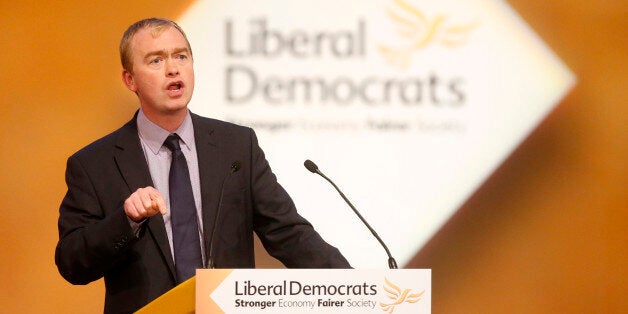 Labour and the Liberal Democrats have slammed Conservative proposals aiming to cut support grants for England's poorest students, and free up money ahead of the budget.
Lib Dem leadership favourite Tim Farron MP led the backlash against the potential plans, which were exposed by BBC Newsnight, telling HuffPost UK they should be "consigned to the bin as soon as possible".
The government is reportedly considering axing the support grants in place to help poor students attend university, in a bid to drum up savings ahead of the Budget.
Labour's Liam Byrne, shadow minister for universities, science and skills, also rounded on the Tories, describing the prospect as "frightening".
"The coalition betrayed students and tripled tuition fees. Now this Tory Government is drawing up plans to slash this vital lifeline for poorer students," he told HuffPost UK.
"This is a very frightening prospect for young people and their parents. The average student now leaves university with debts of £44,000. Cuts to maintenance grants will force poorer students to take on even more debt from commercial loan sharks just to make ends meet."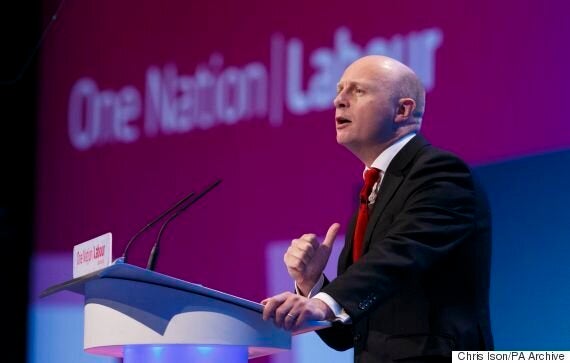 Liam Byrne has joined in growing calls of criticism for the government's proposals
Plans to start phasing out the grant, which are awarded to the poorest undergraduates, were first proposed in 2013, but were blocked by the-then deputy prime minster Nick Clegg.
Now, however, ministers are toying with the idea of drawing up plans to scrap the grants, which are worth £1.57bn a year.
A source told the BBC: "You tighten eligibility then eventually, move it down to nothing."
More than half a million students in England receive grants, which are funded by taxpayers, and can be up to £3,387 each year for those from households with incomes of £25,000 or less.
Students from households on £42,000 or more do not receive any financial support.
Former Conservative adviser Nick Hillman, of the Higher Education Policy Institute (HEPI), says he believes it is "likely" to happen, although will cause "big problems".
Speaking on Newsnight, he said: "BIS is one of the departments that no political party promised to protect, and this is one of the very big items in BIS's budget, so I do think it's likely to happen, yes.
"To be honest, although it causes big problems - it will mean bigger debts for students including poorer students - it is better than reducing the number of university places."
Farron added: "Before I became an MP I worked in Higher Education and I saw at first-hand how being at university allows people to grow and develop. [University] really is a silver bullet."
Natalie Bennett has slammed the potential proposals, saying it was "yet another example of the government attacking the poor and the young".
"This is the kind of cut that will entrench the severe inequality in our society, perpetuating the idea that only those who can afford to pay for a university education deserve one," the Green Party leader added.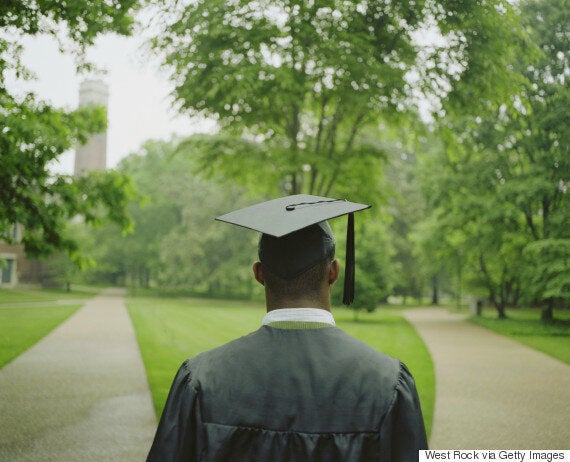 Undergraduates are already struggling to make ends meet, according to student officials
Shelly Asquith, president of the University of the Arts students' union in London, has previously described her students as having to use food banks and payday loans in order to make ends meet. Others are being forced to take on work, "often for so many hours it has a huge impact on their study".
Research published in 2013 found students were struggling to meet their everyday costs, with many facing funding shortfalls of thousands of pounds.
Based on a 39 week academic year, those studying in London would pay out £23,187, of which £13,521 is living costs, with an income of £15,533. This leaves a shortfall of £7,654. On average, a student outside the capital would have a shortfall of £7,693.
Megan Dunn, vice president of the National Union of Students, said cutting maintenance grants would be "terrible news" and could put many off applying to university.
"We know that our poorest students are the most likely to be deterred by debt, but it could also affect where students choose to live and which courses to take," she added. "It will mean staying at home instead of moving into halls or shared accommodation and applying for shorter courses to reduce costs.
"If grants are cut, it could mean the cost of student loans will go up for everyone or repayment conditions will get tougher than they already are. This is yet another unreasonable barrier to accessing Higher Education.
"More and more cuts are happening at a time when there is a cost of living crisis."
The Department for Business has been contacted for comment but has yet to respond.
Popular in the Community