Waiting in a backstage area after his speech, sections of the crowd were heard to scream in his direction.
One woman shouts: "Fuck him. He should not be on the stage here. Ask him how much they fucking paid him."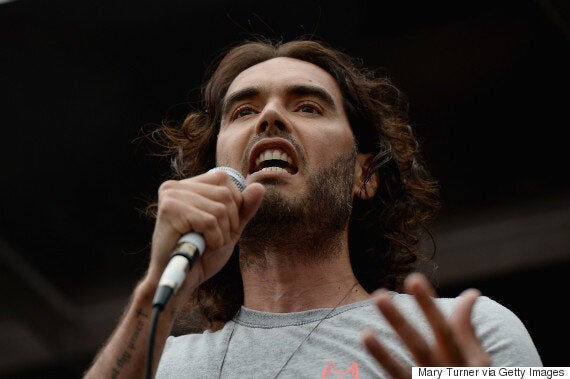 Brand on stage earlier on Saturday
A man can also be heard saying: "You're a turncoat, fuck off back to Miliband."
Brand appears to be distressed at the situation and at one point is held back by a friend.
He then goes to shake hands with more amenable members of the crowd while ignoring those shouting abuse.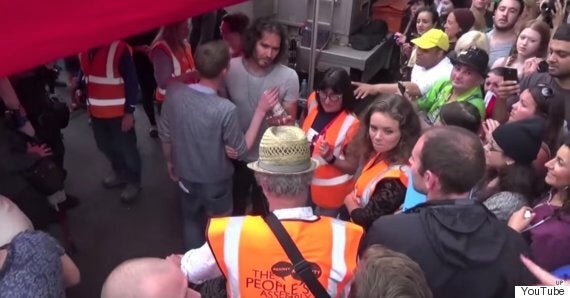 Brand looks at the woman hurling abuse
Later in the video he can be seen running away from the crowd down a closed street into a waiting car.
The 250,000-strong crowd at large did not seem to have a problem with Brand or Charlotte Church who also took to the stage.
During his speech he said: "I think like most of us here I feel inspired to see people in this square in such incredible numbers after the results at the general election.
"Like most of you here I felt crushing disappointment on the morning after the election, unlike many of you I felt personally to blame for it. I thought I'd broken the country.
"My personal feelings about this movement are very, very deep.
"Without a welfare state I wouldn't have been educated, without a welfare state I wouldn't have had anywhere to live, without a welfare state my mum would've died of cancer several times.
"I am personally a product of the welfare state - not least because I signed on for eight years while I learned to be a comedian, so somewhat grateful for it."