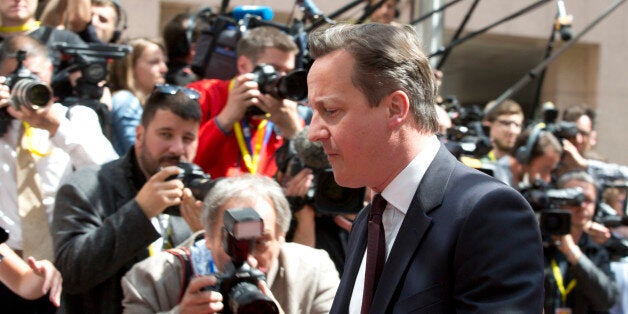 EU leaders holding late-night talks in Brussels have agreed to receive tens of thousands of refugees fleeing across the Mediterranean from their home countries.
After a fiery meeting of top-level leaders, which stretched well into the early hours of Friday morning, European Council President Donald Tusk announced plans to relocate 40,000 migrants from Italy and Greece over the next two years to other EU states, and resettle a further 20,000.
David Cameron had hoped to use the summit as a springboard for his coveted renegotiation of Britain's EU membership.
But the migration issue dominated as Brussels bosses could not agree on mandatory quotas for how many refugees each country would take, postponing the scheme's conclusion until the end of July.
Britain said it would not accept a mandatory quota of migrants, and its opt-out on EU home affairs matters means it is not obliged to do so.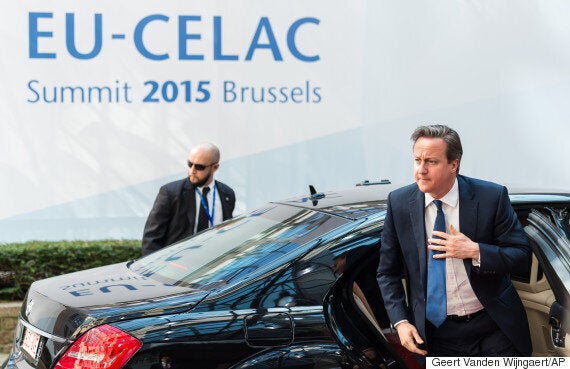 David Cameron arrives at the Brussels summit on Wednesday
Cameron only managed to address fellow EU leaders for about 8-10 minutes during a brief break in the discussions on migration.
But his unwillingness to pledge that the UK would take its fair share of migrants risked marring relations with other leaders David Cameron needs to win over if he is to successfully secure far-reaching reform in Britain's relationship with the EU.
Italy's Prime Minister Matteo Renzi accused the UK and other countries of lacking "solidarity" because of their unwillingness to take in the thousands of largely Syrian and Eritrean refugees who have ended up in his country, sniping: "If you don't want to take the 40,000 you are not fit to be called Europe."
Earlier, the European Parliament's President Martin Schulz had warned there was "quite some resistance" among EU states to any changes to the treaties, which he said could anyway take as long as four years.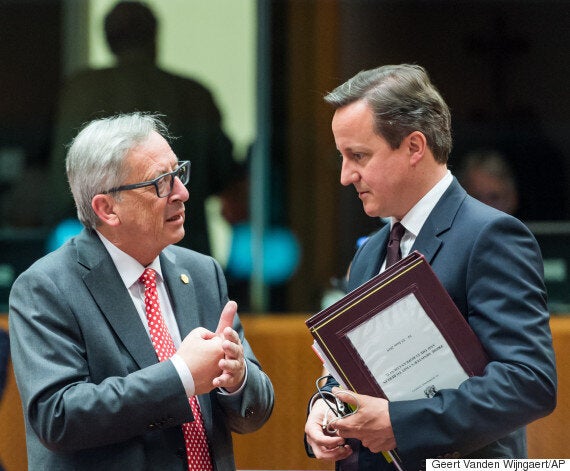 The Prime Minister with Commission President Jean Claude Juncker
"Solutions in the EU usually are not brought about by one member state making demands and expecting the others to deliver," said the German Social Democrat.
Even European Commission President Jean Claude Juncker appeared unsure what reforms Cameron was seeking, asking reporters: "What does he want?"
Speaking as he left the talks at around 2.45am, the Prime Minister said: "I am delighted that the process of British reform and renegotiation and the referendum we are going to hold - that process is now properly under way.
The final day of the summit on Friday is expected to focus on security issues, the Ukraine crisis and tensions with Russia included.
Related