Apple Music and iOS 8.4 will be available to download in the UK for iPhone, iPad and iPod Touch at 4PM UK time. Launching 30 June, the update is the last major software update before iOS 9.
The software update brings with it Apple's all new Music experience which combines music, radio and a social network in one single app.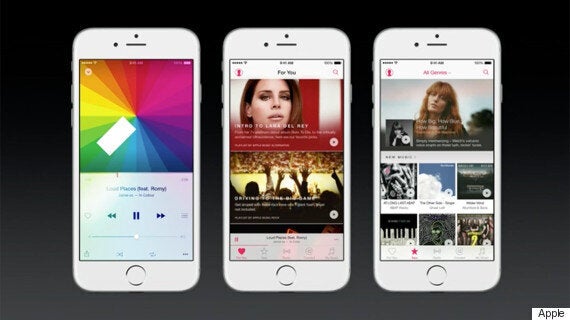 So what happens when that little orange icon changes to white? Well visually a lot, the app is a complete redesign and probably the most significant change since Apple unveiled iOS 7.
The app is just one part of the update though as Apple is also launching Apple Music membership, a pay monthly service that'll give users unlimited access to Apple Music's library of music and music videos. You'll be able to stream and download as many tracks as you want.
So here's what you need to know: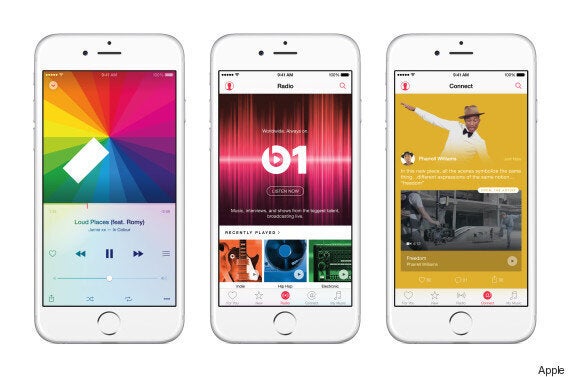 Apple Music is a new service that will allow you to stream and save offline all the songs in the iTunes library. The app will replace the Music app you have on your iPhone however don't panic, you're not being forced to join.
Instead you'll have a basic free package that offers some additional features to the Music app you have now, and then there's the premium package which unlocks a number of extra features including unlimited music streaming and more.
At its core though the Apple Music app is split up into three new features: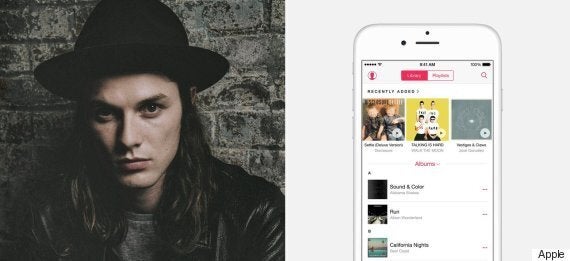 This replaces your Music app currently and when iOS 8.4 launches on 30 June you'll see the icon has changed colour.
The new Music app will cater to both free and paid users but in a way that won't make you feel like you're locked out of anything if you don't pay.
The 'My Music' tab will serve two roles - if you're a free user it'll contain all your currently synced and bought music from iTunes and elsewhere.
If you subscribe to Apple Music it'll contain all the tracks you own that Apple doesn't have along with Apple's entire music library available for streaming and saving offline.
A little announced feature is music videos, you'll also have access to a massive library of music videos which can also be streamed or downloaded for watching later.
Inside it includes a heavy focus on albums and playlists allowing you to create custom playlists that come with your own cover images.
There's also a new look and feel to the 'Now Playing' screen that puts the focus heavily on album artwork. You'll be able to queue tracks in much the same way that you do with the Sonos app and the focus is really on making sure that each track fits in with the next.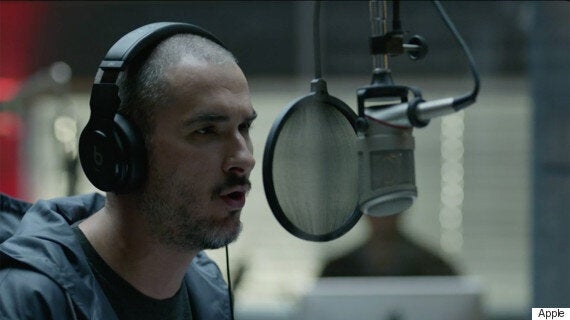 Described by Eddy Cue as the "world's best radio station", Beats 1 is a 24/7 global radio station. Ex-Radio 1 DJ Zane Lowe leads the charge in LA, Ebro Darden covers music in New York and Julie Adenuga in London.
Both free and paid members will be able to listen to Beats 1 without any adverts and uninterrupted.
This tab will also contain the newly revamped radio stations that had previously existed in the US only and iTunes Radio. They'll be personally tailored to each person based on a short test that each person will take when first setting the app up.
If you're a free user you'll be able to use all of the Radio stations however you won't be able to skip through them at will, unlimited skipping is limited to pay monthly users.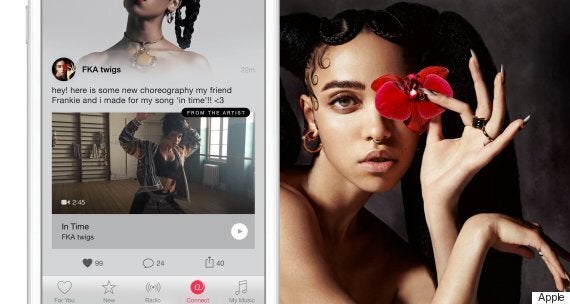 Connect is a new social network for artists. Appearing as a tab within the new Music app, Connect is an endless feed of updates from artists that you choose to follow.
Taking inspiration from Apple's earlier attempt Ping, Connect is designed for artists both big and small and lets them post pictures, videos, song lyrics and just regular updates on how a new album is developing or how a gig is going.
While free users will be able to follow artists, you'll need to be a premium user if you want to play the videos, music and like the posts themselves.
Apple Music launches in the UK on 30 June along with the iOS 8.4 update. There's no UK pricing yet however in the US it'll cost $9.99 per month for a single membership or $14.99 for a family of users up to six people.
Considering the pricing of other services like Spotify and Tidal, we'd assume that the pricing in the UK will range from £7.99-£9.99.