In an escapade that sounds like a deleted scene from the cartoon Dastardly and Muttley in Their Flying Machines a dad has caused £1,000 worth of damage in an effort to rescue a trapped pigeon from behind his daughter's bedroom wall.
Scot Thomson, 53, a builder from Edinburgh, hammered through a blocked up chimney to free the bird.
Thomson named the bird after another of Dick Dastardly and Muttley's adversaries, Penelope Pitstop from Wacky Races, because she had a "wacky adventure" that ended with a "pit stop" in a chimney.
"I don't care if it costs £1,000 or £10,000, that bird is a British citizen and it needed my help," said Thomson.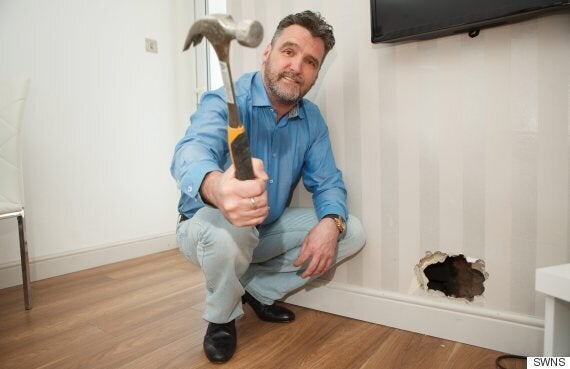 Thomson's daughter Shenel, 25, had heard the bird scratching around frantically and had initially hoped it would escape of its own accord.
But after a couple of days she called the SSPCA and claims she was told they weren't insured to come into her property or to go down the chimney.
Thomson worked out where to make the hole by putting his ear to the wall and said it took him about ten minutes to break through with a hammer.
He caused about £1,000 worth of damage to Shenel's wall but said he simply could not leave the wood pigeon to die.
He said: "I cut a hole in the wall and there was a big wood pigeon in there who couldn't open it's wings.
"I had to be careful because I didn't want to scare the bird. I put a towel on the wall as I was hitting it so it didn't make a noise.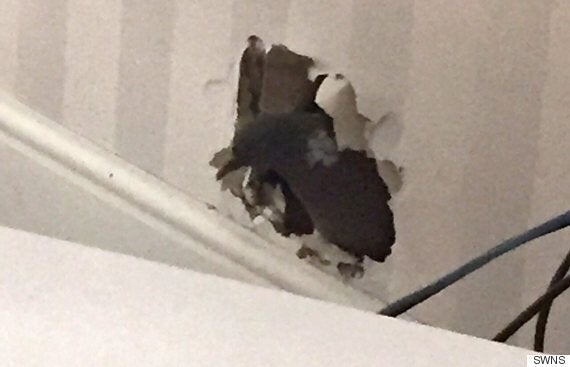 Thompson's daughter had recently redecorated her room, but the new wallpaper didn't deter Thomson from his rescue mission.
"My daughter has just spent thousands of pounds doing up the house but I had to free it because I love animals," he said.
"At the end of the day, if I had just let that die, imagine the smell that would have been in my daughter's flat.
"I couldn't have my daughter upset at night and I couldn't leave the bird to die."
The bird appeared moments after the wall was breached, sporting a few ruffled feathers but otherwise none the worse for her ordeal.
Scot then lifted the bird out through the hole and left it outside until it flew away.
The neighbours, roused by the hammering, popped over to clear the rubble and lend a helping hand.
"We took the bird out and tried to feed it some bread and some water, it was obviously scared after being in there for a few days," added Thomson.
"We took it out to the balcony and it just flew away. You could see the relief on the bird. It was just a great feeling for us.
"It was a great result. I felt good all weekend. It's maybe just a wood pigeon, but it's still an animal."
A Scottish SPCA spokeswoman said: "As wood pigeons will often sit on top of chimneys they can fall down, for example if there is a gust of wind.
"If a fireplace is completely blocked up we would advise the homeowner that they need to provide access and sometimes this means arranging for a wall to be knocked through.
"Unfortunately, we don't have the tools or expertise to do this.
"If there is a gas fire they would also have to arrange for a registered gas fitter to attend and disconnect it before we could deal with the trapped bird.
"Other times it may be possible to help the bird on its way using a chimney sweep."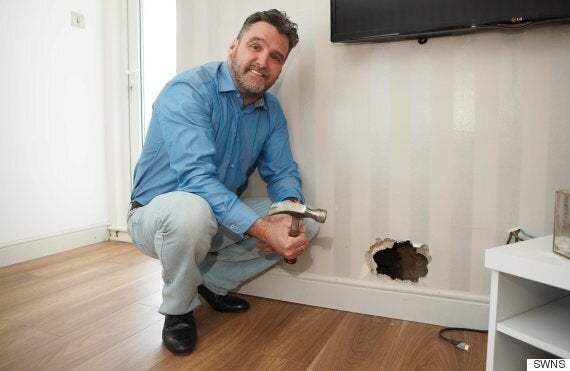 The spokeswoman added: "We are pleased to hear that in this instance the wood pigeon was able to be freed unharmed."
The family hope to be able to claim the money back for the repairs to the wall on their insurance.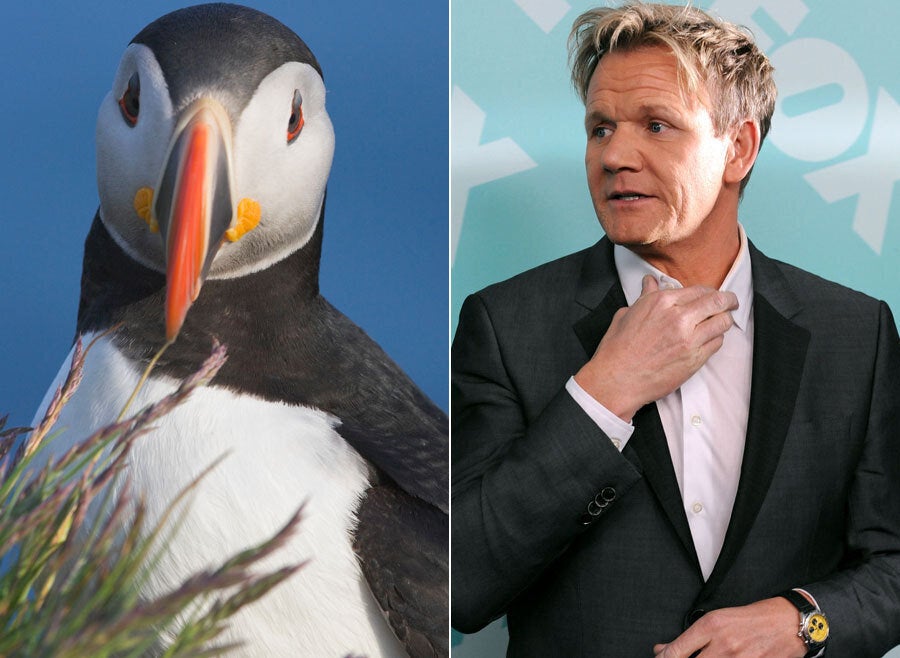 Celebs Attacked By Animals