NEW YORK -- Donald Trump has received some strong criticism this week with brands, broadcasters and celebrities rounding on the 69-year-old over his June 16 comments calling Mexicans rapists.
On Thursday the fallout intensified with Latino brewery 5 Rabbit Cerveceria ending its relationship with the hay-topped tycoon by way of the rejoinder: "Fuck your hair."
Already this week Macy's had dropped Trump's clothing line, Univision had iced his beauty pageants, and NBC had ended his run on "The Apprentice."
.@Macys stock just dropped. Interesting. So many people calling to say they are cutting up their @Macys credit card. Thank you!

— Donald J. Trump (@realDonaldTrump) July 2, 2015
And now a beer peddler, which provided booze to one of Trump's bars in Chicago, has cut all ties, redirecting 50 kegs destined for the businessman's cellar with the rebranded name: "Fuck your hair."
The jibe was a reference to the misshapen carpet bolted to Trump's skull that looks like the ceremonial headdress of a Pakistani border guard.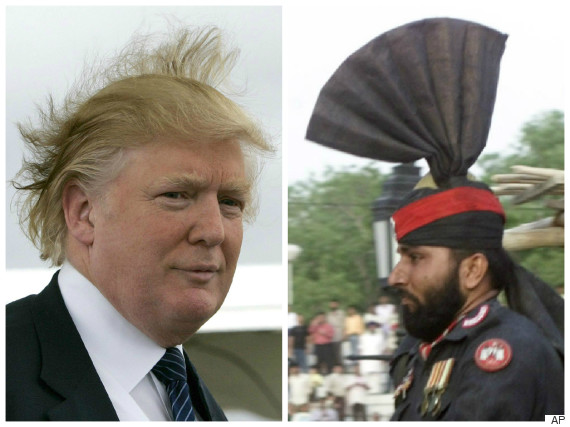 Neither of these men are going to be president
"We would be doing an injustice to the community we serve by engaging in business with someone who does not accept our role in society and expresses a rhetoric of hate and ignorance towards us," the company's founder Andres Araya told a local radio station.
Despite the outrage, Trump is polling second in the Republican presidential field, a CNN survey putting the birther at 12%, second only to Jeb Bush (19%).
SEE ALSO: