A man has been arrested after two people were killed in a shooting in southern Germany.
Police said a woman was gunned down in the town of Tiefenthal, near Ansbach, at about 11.30am (0930 GMT) and a man on a bicycle was fatally shot as the man fled in his car, the Associated Press reports.
The suspect also reportedly shot at a pedestrian and the driver of another vehicle as he drove away in his locally-registered Mercedes.
Two killed in shooting in Germany
He was apprehended a short time later, police spokeswoman Simone Wiesenberg told n-tv television.
The local Nuernberger Zeitung newspaper reported the man was tackled by workers at a gas station in Bad Windsheim, about 35 kilometers (20 miles) from the scene of the shootings, after threatening them with a gun.
They tied him up and called police, the paper reported.
Local media reported that a man with a gun targeted passers-by from a silver Mercedes.
Local reports state that a man has been arrested and there is no indication it is terror related.
Initial reports indicated that German police pursued the suspect who had fled by car.
Earlier this morning, a police statement from Bavarian Police [translated from German] said: "In connection with a homicide this morning (07/10/2015), the Ansbacher Police are searching for a volatile vehicle. The driver is armed."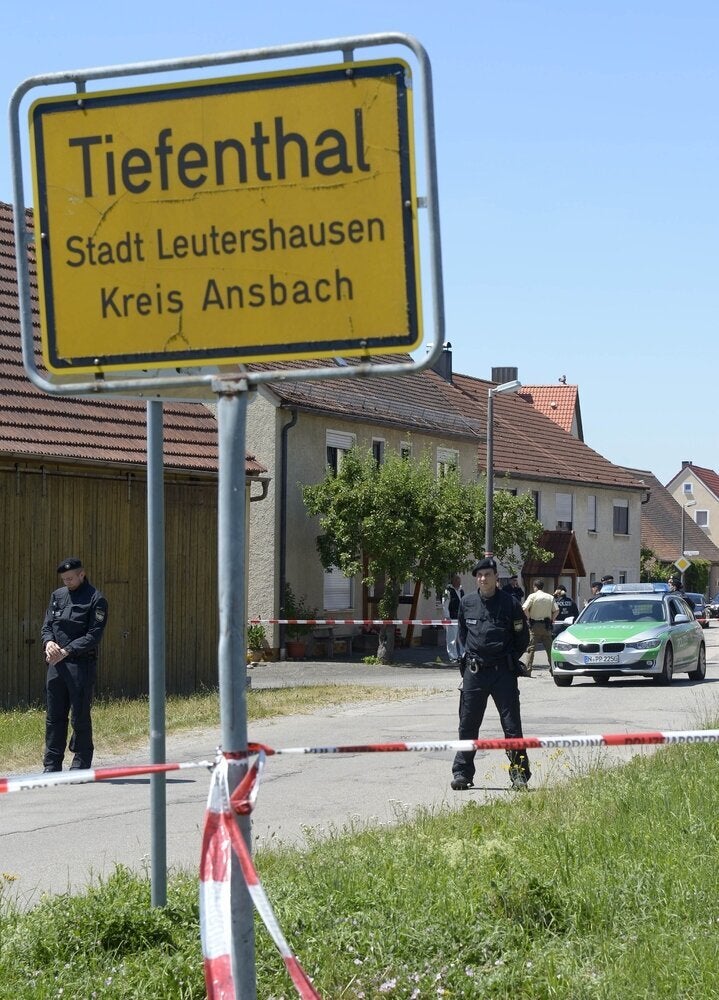 Germany shooting
Related