Paul McCartney is warning that the Government will lose the support of the nation if it reintroduces fox hunting.
The Beatles singer's comments come after David Cameron announced there will be a free vote on the Hunting Act next week.
The vote could see significant alterations to the act, after just a 90-minute debate in the House of Commons, scheduled for Wednesday.
The changes would make it legal for foxes to be hunted by a pack of hounds for "pest control" purposes – currently the law permits just two hounds can be used to flush out a fox to be shot.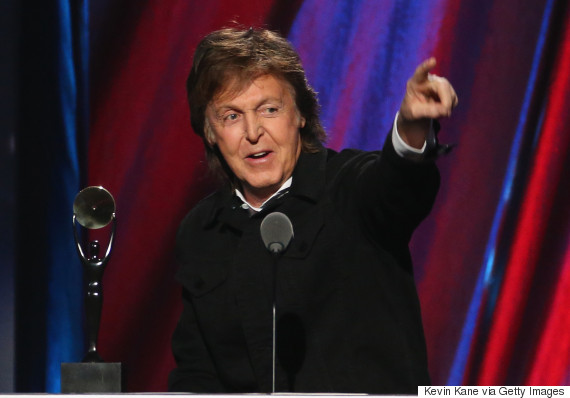 Paul McCartney warns the Government could lose the nation's support if fox hunting rules are relaxed
The contentious issue has sparked a huge debate, with Queen guitarist, Brian May, leading the brigade for the 'no' camp.
On Thursday's Newsnight, May called the Countryside Alliance "a bunch of lying bastards".
But Sir Paul has gone a step further in suggesting that the leadership will be losing the support of the country if they push ahead with plans to relax the hunting act.
The 73-year-old said: "The people of Britain are behind this Tory government on many things but the vast majority of us will be against them if hunting is reintroduced.
"It is cruel and unnecessary and will lose them support from ordinary people and animal lovers like myself."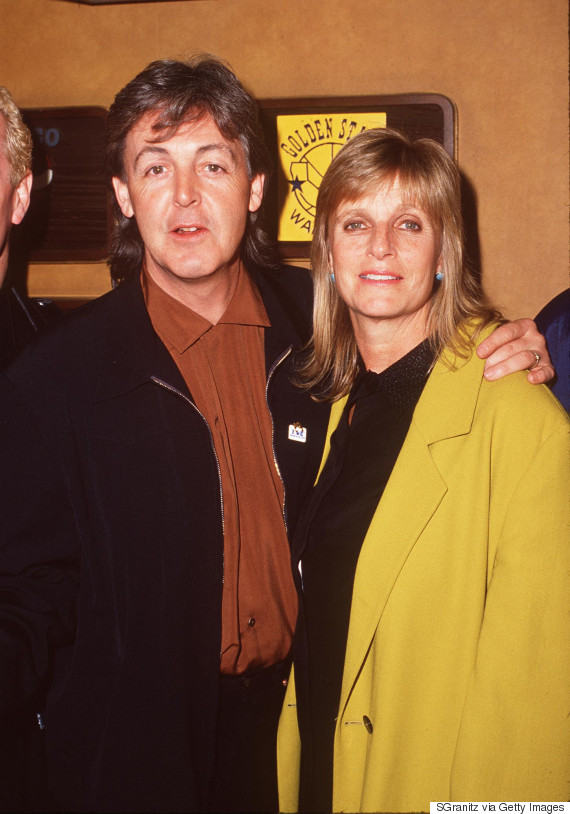 Paul and Linda McCartney were outspoken animal rights activists
Sir Paul has been an animal rights activist for decades. He married Linda McCartney, founder of the popular line of frozen vegetarian meals, in 1969 and the couple were known for being vocal advocates of animal rights.
The pair lent their support to organisations such as People for the Ethical Treatment of Animals (PETA), the Council for the Protection of Rural England and Friends of the Earth. Sir Paul remains an advocate of animal rights to this day.
A petition to stop hunting being legalised in the UK has already garnered more than 386,000 signatures.
One animal lover who has not held back on just how strongly he hopes to keep the ban is Ricky Gervais, who has slammed the "posh twats" who want to "dress up and chase a fox to watch it ripped apart by dogs".
Imagine if a gang of thugs set a pack of dogs on a terrified animal for a laugh. Now imagine they're posh people on horseback. #KeepTheBan

— Ricky Gervais (@rickygervais) July 8, 2015
Why would anyone want the right to dress up and chase a fox to watch it ripped apart by dogs? I honestly don't get it. #KeepTheBan

— Ricky Gervais (@rickygervais) July 9, 2015
@AndrewOrmerod1 Predators kill for food. The posh twats don't eat the fox.

— Ricky Gervais (@rickygervais) July 9, 2015
Hunting ban debate next Thursday. Please contact your MP right now & ask them to #KeepTheBan Go to: https://t.co/2Td8CIRKF2 Thanks.

— Ricky Gervais (@rickygervais) July 9, 2015
The Environment Department said that amendments to the act allows for greater "pest control".
But shadow environment secretary Maria Eagle has accused Cameron of resorting to desperate measures to bring back fox hunting because he did not have the numbers to repeal the act in a free vote in parliament.
The forthcoming controversial vote has divided MPs - even with the Tories' own ranks.
Cameron's own sports minister, Tracey Crouch, accused the Prime Minister of trying to bring back fox hunting "via the back door".
The free vote means MPs will not be under the watchful eye of the party whip, but can instead vote with their conscience.
Many have already made it clear how vehemently they oppose hunting, while politicians in the 'yes' camp remain noticeably less vocal.
@Colchesterviews I welcome constituent's letters and emails but I will be voting AGAINST on Wednesday

— Will Quince (@willquince) July 9, 2015
@JaneFallon I can assure you that I am absolutely against fox hunting and will vote accordingly.

— Tulip Siddiq (@TulipSiddiq) July 10, 2015
@briangr02309537@romdia@Hypolytaviola@MailOnline Hi Brian, my opposition to hunting is no secret. http://t.co/bVTwXsh4yV

— Andrea Jenkyns MP (@andreajenkyns) July 8, 2015
Brian May right to expose 'pest control myth'.Hunts, including one in my patch, imported foxes to area for 'fun' hunt.http://t.co/TBc9pVcXo7

— Paul Flynn (@PaulFlynnMP) July 10, 2015
I support the hunting ban and I will vote against Tory plans to weaken it next week. Killing animals for fun is horrific.

— Steve Reed (@SteveReedMP) July 10, 2015
#realitycheck Rural voters far more concerned re broadband, housing, schools, community hospitals & fairer funding than relaxing hunting ban

— Sarah Wollaston MP (@sarahwollaston) July 9, 2015
May lambasted Cameron's plans during his appearance on Newsnight on Thursday.
The campaigner said: "There is no justification for the hunting of foxes on the grounds of control of foxes," argued May.
"They breed them to hunt, it's all about people… catching foxes for fun, they like causing pain and this is what Cameron is endorsing."
When the Countryside Alliance's representative, Jim Barrington, rebutted that "this is the way it's always portrayed", May shot back: "I'm sorry, bollocks."
"The hunts are a nasty vestige of the last century which should be gone," said the guitarist.
May then called the "welfare consultant" out, saying: "You're a bunch of lying bastards."
SEE ALSO:

David Cameron's plan to water down the Hunting Ban is as sly as a fox

May Calls The Countryside Alliance A 'Bunch Of Lying Bastards'

Ricky Gervais' Brutal Jibe At 'Posh T***s' Who Want To Watch Foxes Being 'Ripped Apart By Dogs'