Ricky Gervais has joined a host of prominent voices condemning fox hunting, calling it a practice that allows a "gang of thugs" to rip an animal apart just because they are "posh".
The changes would make it legal for foxes to be hunted by a pack of hounds for "pest control" purposes – currently the law permits just two hounds can be used to flush out a fox to be shot.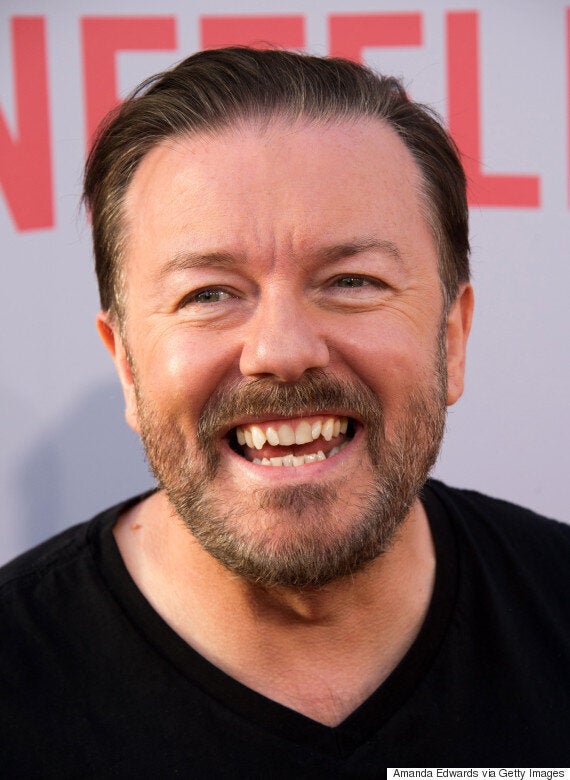 Ricky Gervais has slated 'posh twats' who want to bring back fox hunting
The government's proposed changes could make it almost impossible to prosecute those involved in hunting.
Gervais, a vocal opponent of animal cruelty, has repeatedly advocated keeping the ban and this week said he could not understand why "posh twats" would want to "dress up and chase a fox to watch it ripped apart by dogs".
The writer and director is encouraging his followers to to take a "selfie" to show their support to #KeenTheBan.
On Friday, Sir Paul, waded into the row, condemning the "cruel and unnecessary" sport, which he says will cost the Tory leadership the support of the nation.
The 73-year-old said: "The people of Britain are behind this Tory government on many things but the vast majority of us will be against them if hunting is reintroduced.
"It is cruel and unnecessary and will lose them support from ordinary people and animal lovers like myself."
Sir Paul and Gervais, 54, joins Dr Brian May in calling for the ban to remain in place.
During the segment, May accused Cameron of underhandedly dismantling the fox hunting ban, describing the prime minister's move to scrap the limit on the number of hounds used for flushing out foxes "repeal under another name".
Barrington, a welfare consultant for the Countryside Alliance, retorted that Cameron was simply trying to "address exemptions in the act".
"There is no justification for the hunting of foxes on the grounds of control of foxes," argued May. "They breed them to hunt, it's all about people… catching foxes for fun, they like causing pain and this is what Cameron is endorsing."
"This is the way it's always portrayed," replied Barrington, "a bunch of sadists going out and killing for fun… this is about wildlife management," he repeated.
"I'm sorry, bollocks," shot back May, before showing the savagery of the "sport" with a graphic picture of a fox being flushed out.
"The hunts are a nasty vestige of the last century which should be gone," said the guitarist.
May then called the "welfare consultant" out, saying: "You're a bunch of lying bastards."
Aside from the budget, fox hunting has been dominating conversations at Westminster. As MPs have been allowed a free vote, they can vote with their conscience, rather than under the firm hand of the party whip.
Other MPs have also voiced their opposition to the plans - with noticeably few speaking out in favour of Cameron's proposals,