The Sinaloa cartel leader masterminded a 1.5km tunnel in Altiplano prison which opened up into the shower area of his cell and allowed him to break away from the country's most secure penitentiary.
Guzman is known for the elaborate tunnels his cartel have built underneath the Mexico-US border to transport cocaine, metamphetamines and marijuana.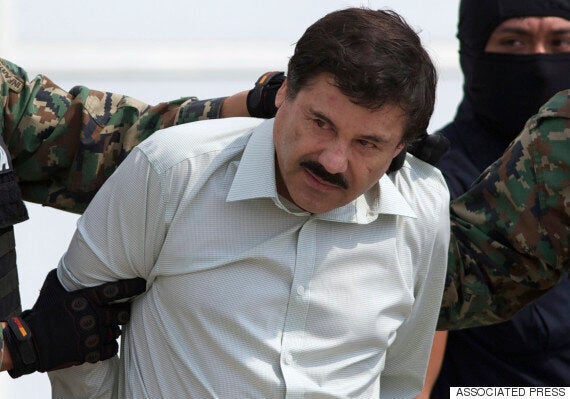 Joaquin "El Chapo" Guzman, pictured above after his first re-capture last year, has escaped from another maximum security prison in Mexico
Guzman is guilty of multiple federal drug trafficking indictments in the US as well as Mexico and was on the US Drug Enforcement Administration's most wanted list.
In 1993, he was doing time as his first stint as a fugitive, in Guatemala. Here, El Chapo transformed himself from a middling Mexican capo into arguably the most powerful drug trafficker in the world.
His fortune grew to be estimated at more than $1 billion, according to Forbes magazine, which listed him among the "World's Most Powerful People" and ranked him above the presidents of France and Venezuela.
In 2001, he escaped from prison for the first time. Reports suggest his route of exit was in a laundry cart, although there have been several versions of how he got away.
What is clear is that he had help from prison guards, who were prosecuted and convicted. Guzman was finally re-captured in February 2014.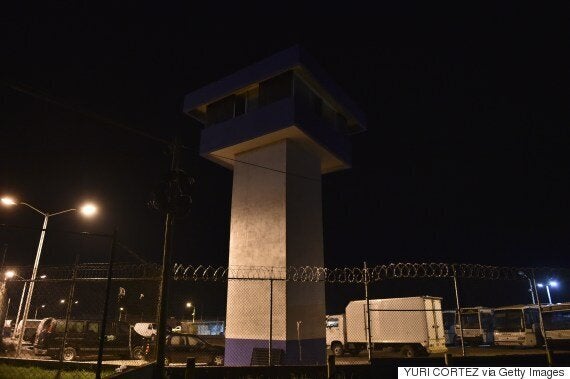 Guzman escaped from Altiplano prison through a tunnel that led from behind a shower in his prison cell
Prison guards could have helped the cartel boss escape from the penitentiary again, as his ventilated escape hatch was built seemingly without the detection of authorities.
Security Commissioner Monte Alejandro Rubido said: "Eighteen employees from various part of the Altiplano prison 90km west of Mexico City are being questioned over the escape."
Rubido also claimed that Guzman's escape tunnel terminated in a house under construction in a neighborhood near the prison.
And that Guzman dropped by ladder into a hole 10 meters deep that connected with a tunnel about 1.7 meters high that was fully ventilated.
Twitter has reacted to the escape by suggesting that the Mexican drug lord could be coming after US presidential candidate hopeful Donald Trump.
"Corrupt Mexican officials obviously let him go a second time. The last time he was free for 13 years. He has been selling drugs in the U.S. big time – a major kingpin"
Even Rupert Murdoch chimed in on Twitter to backlash against Trump's comments:
The rest of the Twitterverse followed:
Donald Trump responded on the social network and claimed he could "kick (El Chapo's) ass":
Guzman's Sinaloa Cartel empire continues to stretch throughout North America and reaches as far away as Europe and Australia.
The cartel has been heavily involved in the bloody drug war that has torn through parts of Mexico for the last decade, taking an estimated 100,000 lives.
Altiplano, which is considered the main and most secure of Mexico's federal prisons, also houses Zetas drug cartel leader Miguel Angel Trevino, and Edgar Valdes Villarreal, known as "La Barbie," of the Beltran Leyva cartel.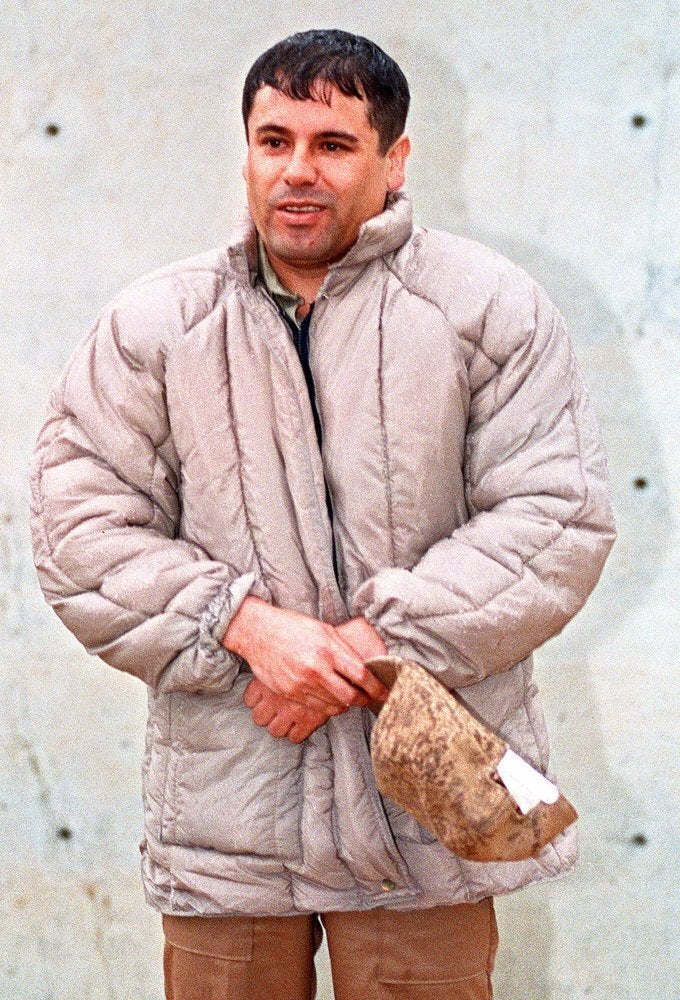 Joaquin "El Chapo" Guzman's prison escape