As if they didn't already have enough problems, wildfires in Greece are now threatening thousands of homes.
Much of the Greek capital was blanketed with smoke on Friday as the fire on Mount Ymittos was fanned by strong winds.
More than 70 firefighters were battling the blaze, along with local volunteers.
Another fire in the Lakonia area, in the southern Peloponnese region, also continued to grow.
One of the seven firefighting planes battling the flames had to make an emergency landing, and its two pilots were being transferred to a local hospital for first aid. They were not seriously hurt. Two helicopters, 120 firefighters and nearly 30 soldiers were fighting that blaze.
Prime Minister Alexis Tsipras said Greece has requested help from his country's army and air force, as well as the European emergency response centre.
Two water-dropping planes had taken off from the country's second largest city of Thessaloniki in the north to assist with the Athens blaze, he said.
"All forces are on alert," Tsipras said, noting that the hot, dry and windy conditions made firefighting more difficult.
Forest and bush fires are common during Greece's hot, dry summers. In 2007, massive forest fires ravaged southern Greece, devastating dozens of villages and killing about 60 people.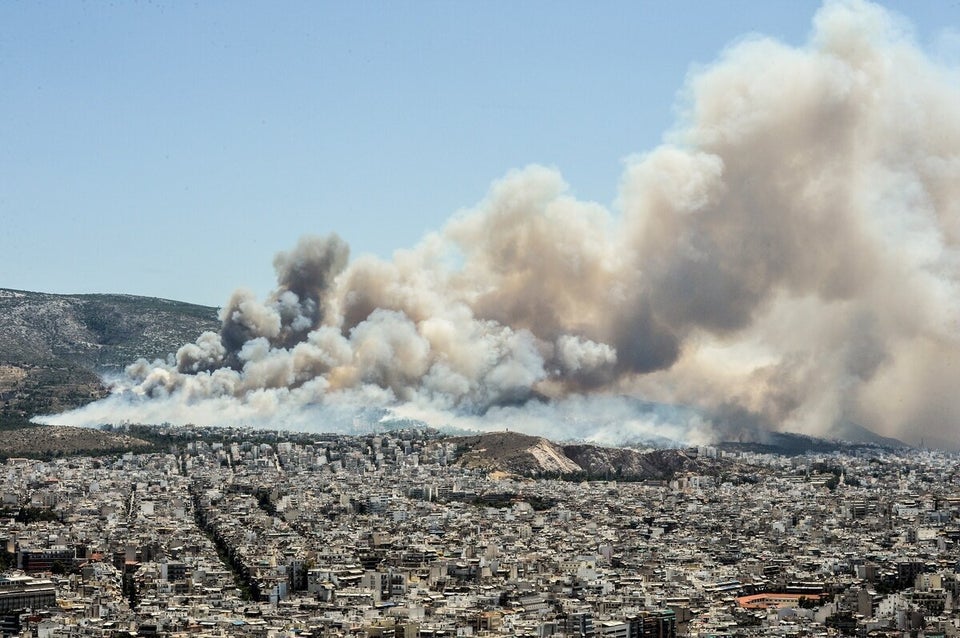 Athens Wildfires
Popular in the Community