Apple Music, iTunes and the App Store are al experiencing intermittent problems according to Apple's System Status page.
The tech giant has confirmed to Reuters that it's looking into the problem and will have an update as soon as they've either worked out what it is or have a fix.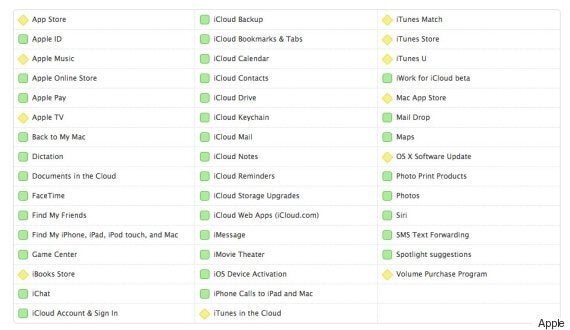 While this isn't a full outage it seems to be big enough that it's affecting some users intermittently. Apple first logged the problem at around 14:30 BST and shows the issue as ongoing.
The major services affected include iTunes, the App Store, Apple TV, iBooks, Mac OS X Software Update service and of course Apple Music.
Apple Music is a new service that will allow you to stream and save offline all the songs in the iTunes library. The app will replace the Music app you have on your iPhone however don't panic, you're not being forced to join.
Instead you'll have a basic free package that offers some additional features to the Music app you have now, and then there's the premium package which unlocks a number of extra features including unlimited music streaming and more.