The BBC has been involved in another embarrassing Twitter gaffe after a top boss announced Laura Kuenssberg would replace Nick Robinson as the corporation's political editor - before swiftly deleting the tweet.
Jonathan Munro, Head of Newsgathering, broke the news that the Newsnight presenter would enter the role, which is soon to become available when Robinson moves to Radio 4's flagship Today programme in autumn.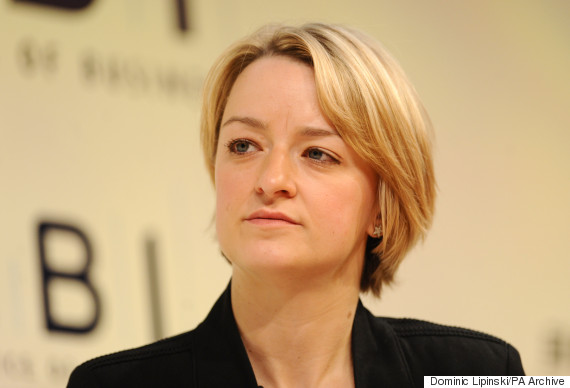 Laura Kuenssberg
But just moments after the announcement, the tweet was deleted.
The tweet that mysteriously vanished pic.twitter.com/FJnyHRq9uI

— John Stevens (@johnestevens) July 22, 2015
The backtrack did not go unnoticed:
#breaking BBC tweeted Laura Kuenssberg is the new BBC political editor then deleted it. @bbclaurak - thoughts?

— Noah Sin (@noah_sin) July 22, 2015
The @bbclaurak is she/isn't she gaff is worthy of #w1a. Not a great way to announce your new Pol Ed. Even worse if turns out not to be her

— James Quinn (@jamesrquinn) July 22, 2015
@harry_chitty @bbclaurak well a BBC exec tweeted it then deleted the tweet

— Liam Bones (@LiamBones) July 22, 2015
Kuenssberg is currently chief correspondent and presenter on Newsnight and was tipped as front-runner for the role.
People were quick to congratulate Kuenssberg:
Congrats to @bbclaurak (if reported tweet is true) on taking over from @bbcnickrobinson as @BBCNews political editor. pic.twitter.com/9IJZG8jj9B

— Alex Hudson (@alexhuds) July 22, 2015
Is @bbclaurak about to be the next BBC Political Editor? Would be a brilliant successor to @bbcnickrobinson in my opinion.

— TiffinPolitics (@TiffinPolitics) July 22, 2015
Interesting if true that @bbclaurak is new BBC political editor, I'm sure she'd be great! (Would be good to see a woman for a change)

— Liam Bones (@LiamBones) July 22, 2015
So @bbclaurak is new BBC political editor? I hope this is so - she's a good egg in my experience as well as a top journo.

— Warwick Smith (@warwicksmith) July 22, 2015
.@bbclaurak Congrats in order Laura...?

July 22, 2015
Seeing from various places @bbclaurak new BBC Political Editor. Congratulations to her.

— James Inman (@JamesFInman) July 22, 2015
@bbclaurak Many congratulations, shame though, I hoped to see you back here one day

— paul tyson (@Tyson585) July 22, 2015
Nearly three hours after the ill-timed tweet, BBC officially announced the appointment.
Pleased to announce @bbclaurak has been appointed as the BBC's new Political Editor. @BBCPolitics #BBC #politics

— BBC News Press Team (@BBCNewsPR) July 22, 2015
Kuenssberg thanked people for their messages of support.
Delighted, shocked and in awe of following the peerless @bbcnickrobinson ! Thank you so VERY much for all the kind messages and tweets

— Laura Kuenssberg (@bbclaurak) July 22, 2015
This is not the first time the BBC has been involved in an embarrassing Twitter gaffe.
Last month, BBC reporter Ahmen Khawaja tweeted that the Queen had died.
The journalist quickly tried to backtrack, deleting tweets and claiming that she had been pranked after she left her phone at home. The corporation launched an investigation into the incident.
The other favourites to replace Robinson were: