A Canadian man has defied phenomenal odds to be struck by lightning and win the lottery.
Experiencing both unlikely events in one lifetime has a probability of approximately one in 2.6 trillion.
Peter McCathie collected a total of $1 million (£640,400) alongside his co-worker Diana Miller, who jointly bought the ticket.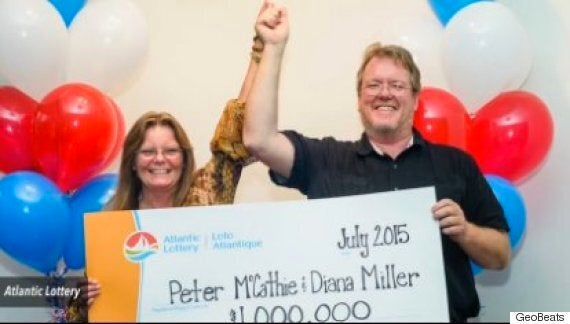 McCathie defied incredible odds to win the lottery
Hailing from Nova Scotia, he was struck by lightening whilst wading through the shallow waters of a lake when he was aged fourteen.
CTV, a Canadian news channel reported that McCarthie's daughter was also struck by lightning under similar circumstances, whilst working as a wilderness guide in Manitoba.
McCarthie is planning to take his wife on a second honeymoon with the money, while his co-winner Miller says she is going to go to Cancun, Mexico.
They had been buying tickets together for about a year before their big win, McCarthie told CTV news: "I honestly expected to get hit by lightning again first."